kisui Berlin Collection (2024)
Wedding Dress: Style Boho Dots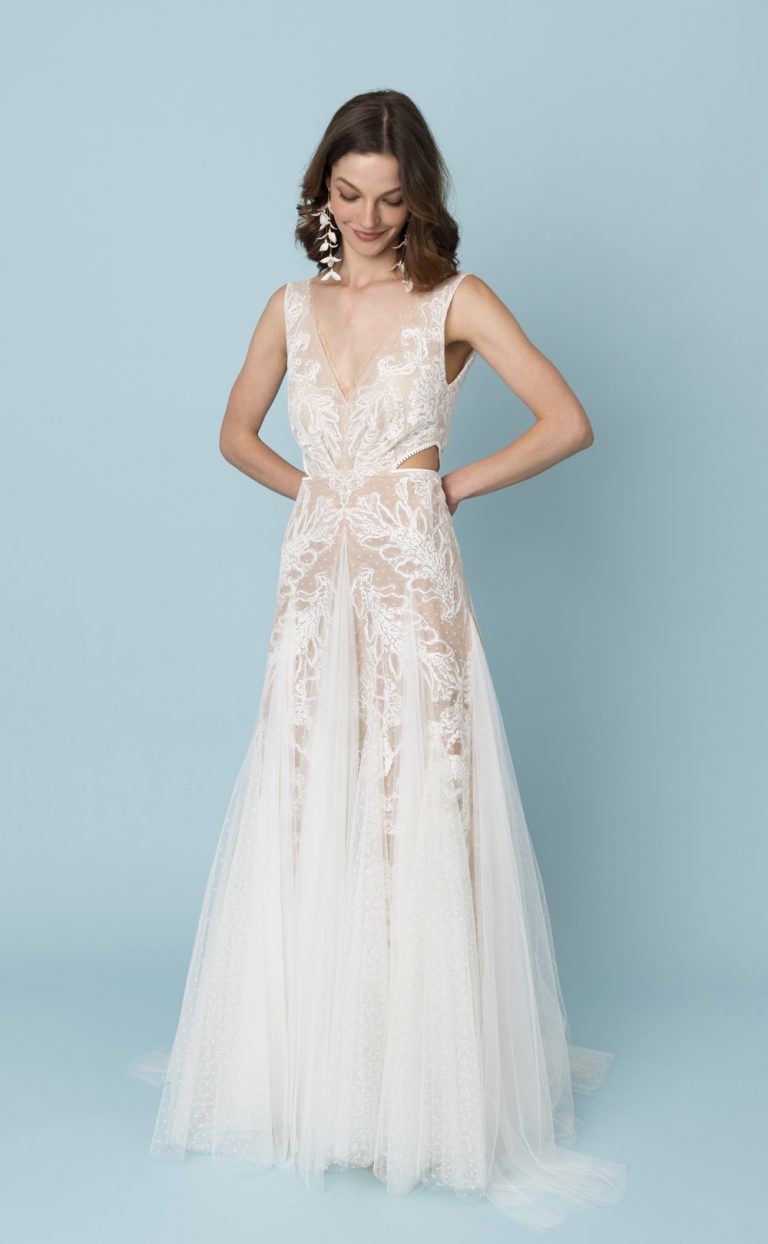 Details: Wedding Dress: Style Boho Dots
The wedding dress "Boho Dots" is an – as the name suggests – boho inspired wedding dress – simply breathtakingly beautiful!
The dress is made of a beautiful tulle embroidery and thanks to the nude colored illusion lining the pattern of the embroidery comes out wonderfully.
The wedding dress has a V-neckline in the front and back and cut-outs on the sides, which are elaborately trimmed with a faux leather ribbon, creating small jags. A great detail.
The skirt is cut figure-hugging and ends towards the hem in movable godets of tulle. Playful and light.
Boho Dots is vegan and is made in Germany.