kisui Berlin Collection (2024)
Wedding Dress: Style Cosmic Pleats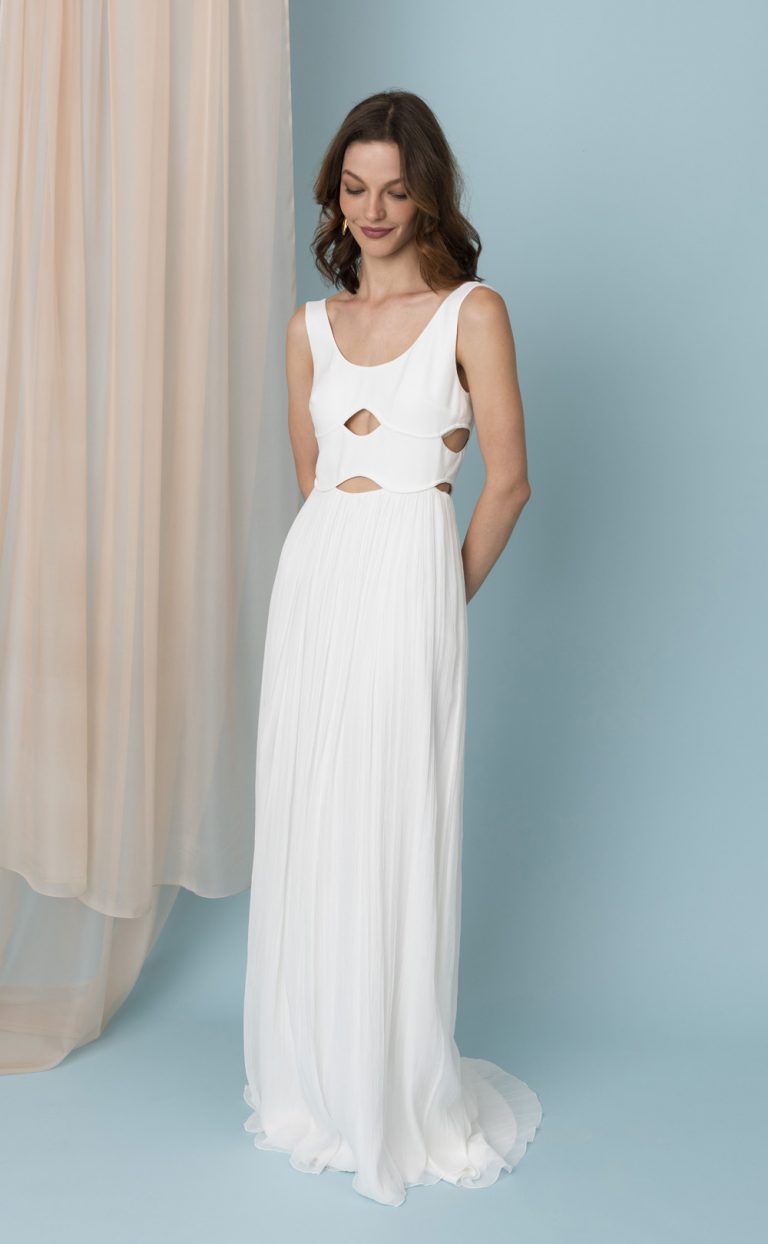 Details: Wedding Dress: Style Cosmic Pleats
Cosmic Pleats wedding dress is a super beautiful, pure dress with a modern design. The cut is absolutely perfect and feminine.
The top has a round neckline in the front and back. A special detail is elaborately worked in fine bow cut-outs and decorative seams. It closes with a gold zipper.
The skirt is straight cut and made of a light silk chiffon. It ends in a train.
For a really romantic bridal look, you can also combine this pure wedding dress with a veil (photo 4).
Cosmic Pleats is made in Germany.