kisui Berlin Collection (2024)
Wedding Dress: Modell Garden Plissee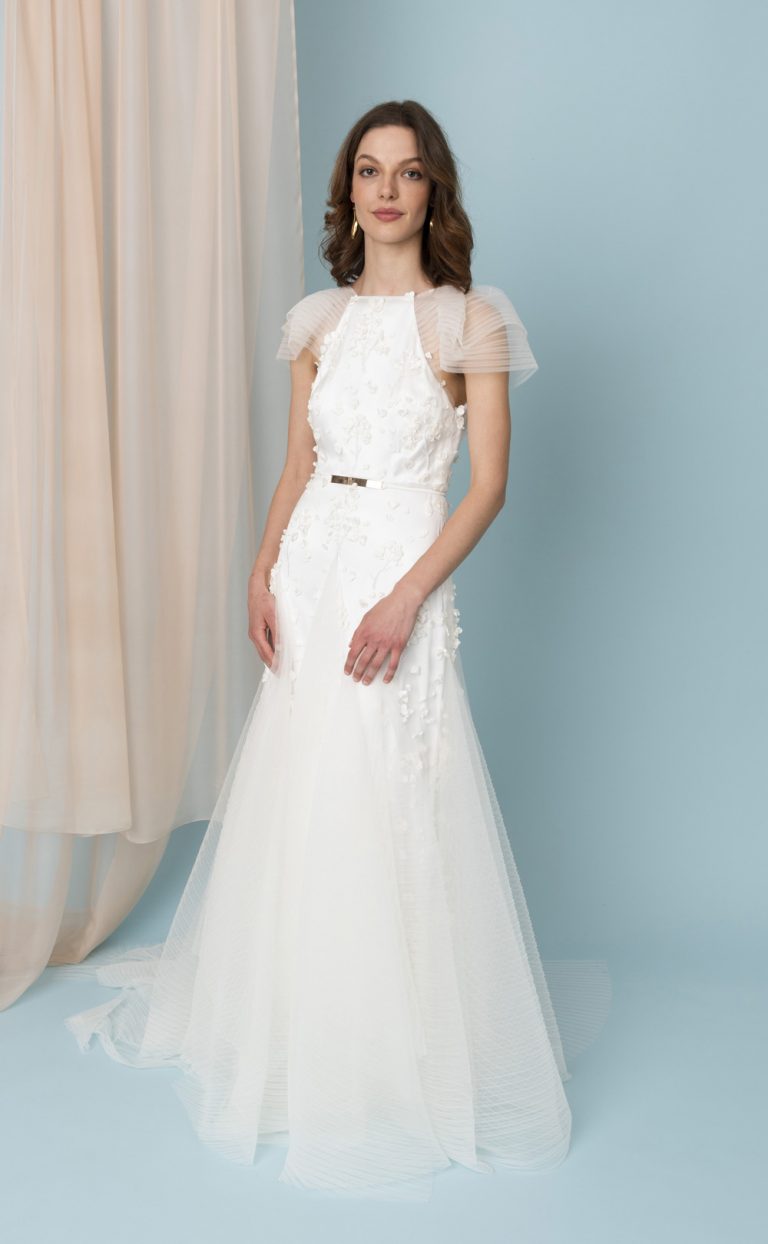 Details: Wedding Dress: Modell Garden Plissee
The wedding dress "Garden Plissee" is simply breathtakingly beautiful!
The dress is made of a beautiful tulle embroidery, with thousands of small petals.
Short sleeves of pleated tulle emphasize the shoulder area with light transparency.
The wedding dress is high-necked in the front and has a deep V-neckline in the back. The figure-hugging skirt features flounces of pleated tulle towards the hem for great volume.
You can complete the look with the "Garden Pleated Peplum". A kind of belt made of pleated tulle that gives the wedding dress a whole new silhouette. Stylish and romantic at the same time.
Garden Plissee is vegan and is made in Germany.