kisui Berlin Collection (2024)
Wedding Dress: Style Harley Piqueé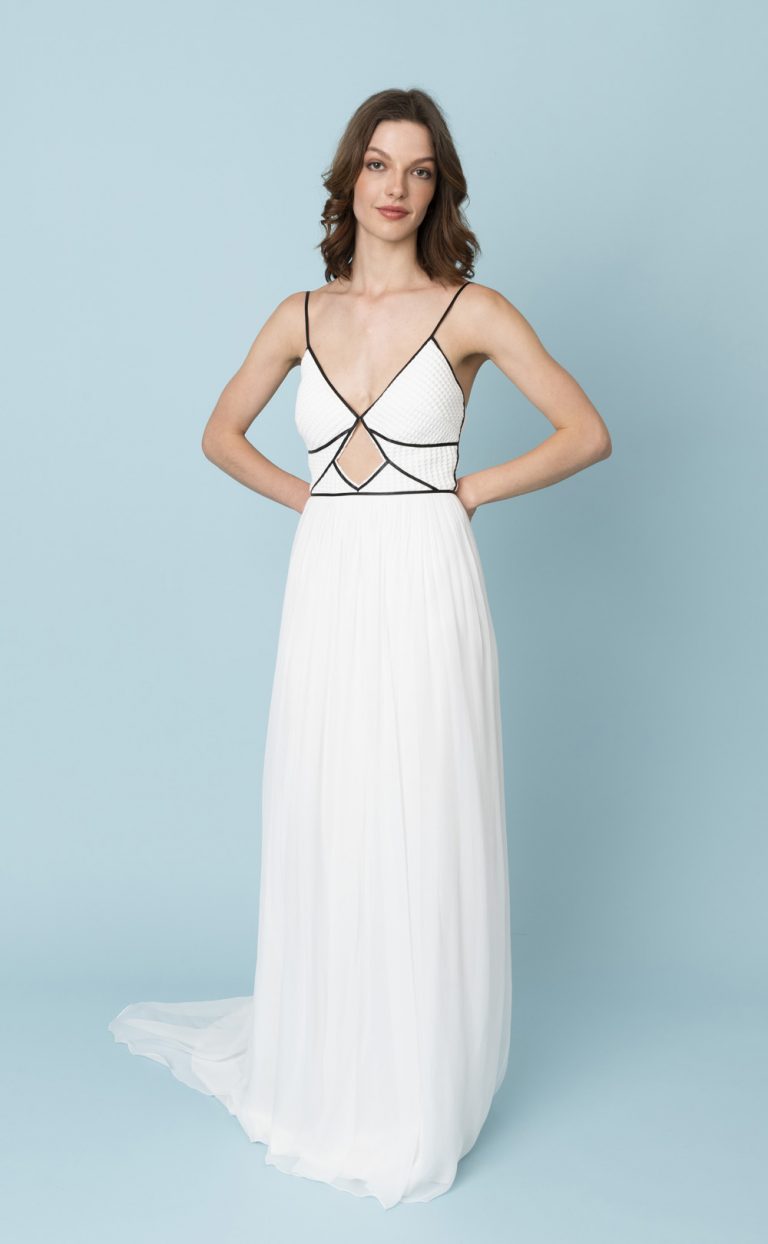 Details: Wedding Dress: Style Harley Piqueé
Wedding dress "Harley Piqueé " is a modern dress with black color accents.
The unusual 3D embossed material, from which the top is made, shows a graphic pattern. The spaghetti straps, seams and edges of the design are decorated with black faux leather ribbon, accentuating the individual cut pieces. The black ribbons make the bright color shine even more in contrast. In the front part, the wedding dress has a small cut-out.
The skirt is made of flowing silk chiffon and ends in a train. It brings lightness and a touch of playfulness to this gorgeous dress.
The wedding dress is also available in completely ivory.
Harley Piqueé is made in Germany.