kisui Berlin Collection (2024)
Wedding Dress: Style Meadow Garden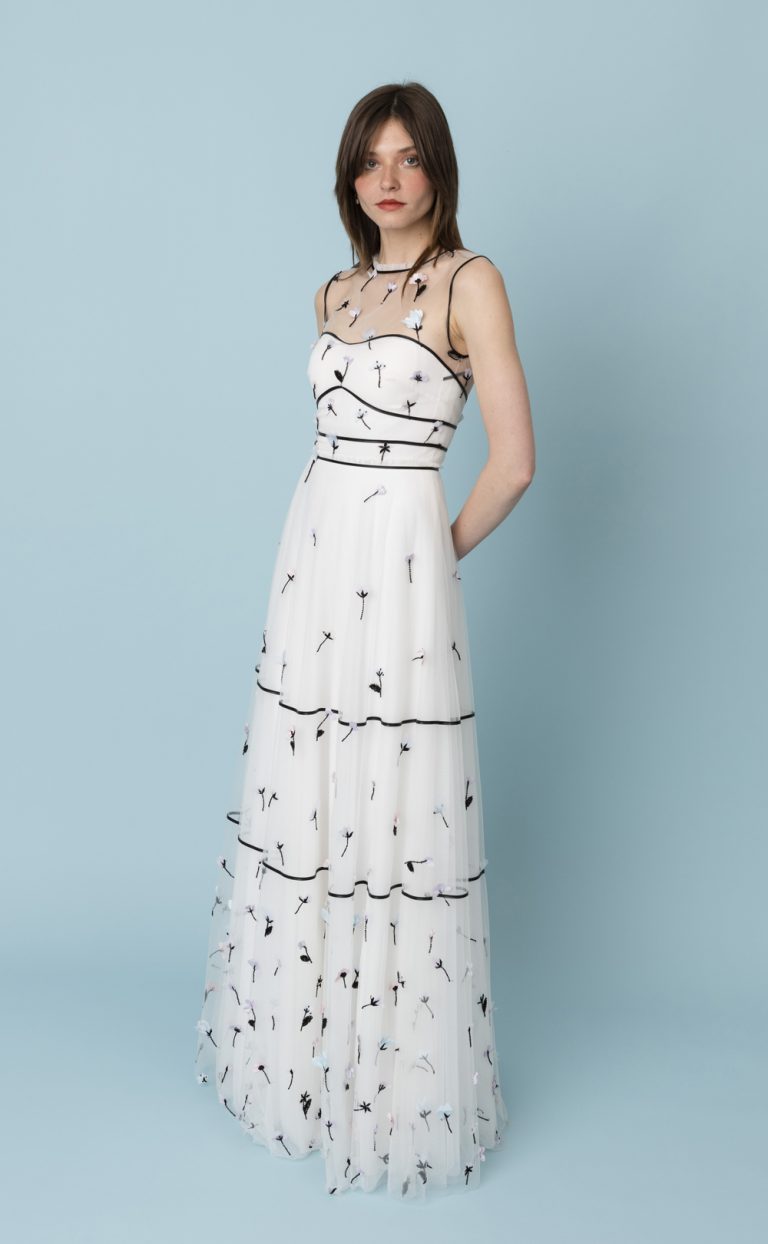 Details: Wedding Dress: Style Meadow Garden
Wedding dress "Meadow Garden" is a super beautiful, romantic dress for unconventional brides.
The fine tulle is transparent and embroidered with pastel flowers in blue, rosé, purple and peach. The flower stems are embroidered with black rocailles and create a great and unusual contrast.
The top is high necked in the front and back. The various decorative seams are highlighted with black faux leather bands, which are also found in the skirt. The back is closed with a black bow at the neck.
The dress is opaque lined but plays beautifully with the transparency of the tulle and the flower embroidery in the shoulder area and back.
Meadow Garden is made in Germany.