kisui Berlin Collection (2024)
Wedding Dress: Style Merisilk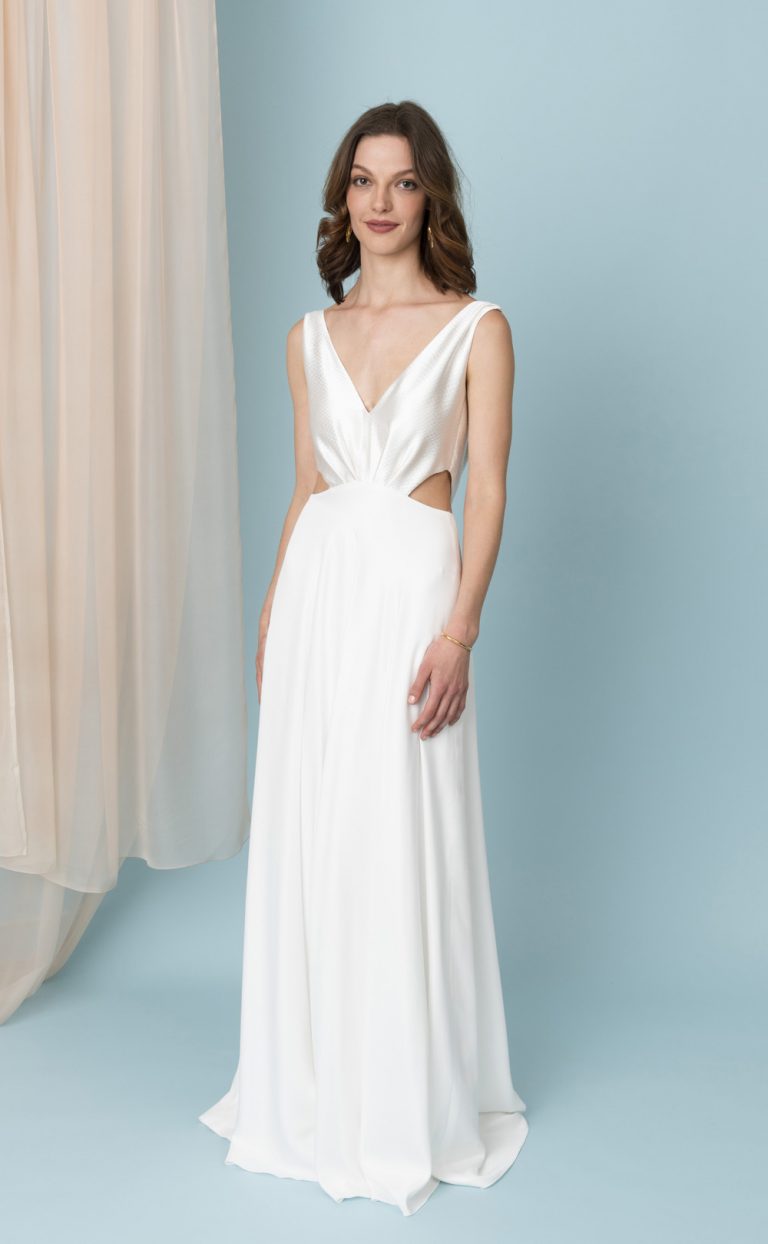 Details: Wedding Dress: Style Merisilk
Wedding dress "Merisilk" is a super beautiful, pure dress with a modern design. The cut is absolutely feminine and its effect is stunning.
The top has a deep V-neckline in the front and side cut-outs. It is made of an embossed silk whose high quality is immediately visible and noticeable.
The skirt is cut as a light plate skirt and gives you plenty of freedom of movement. The viscose-silk blend is incredibly soft and flowing. You won't want to take this dress off.
Merisilk is made in Germany.