kisui Berlin Collection (2024)
Wedding Dress: Style Pleasance Chain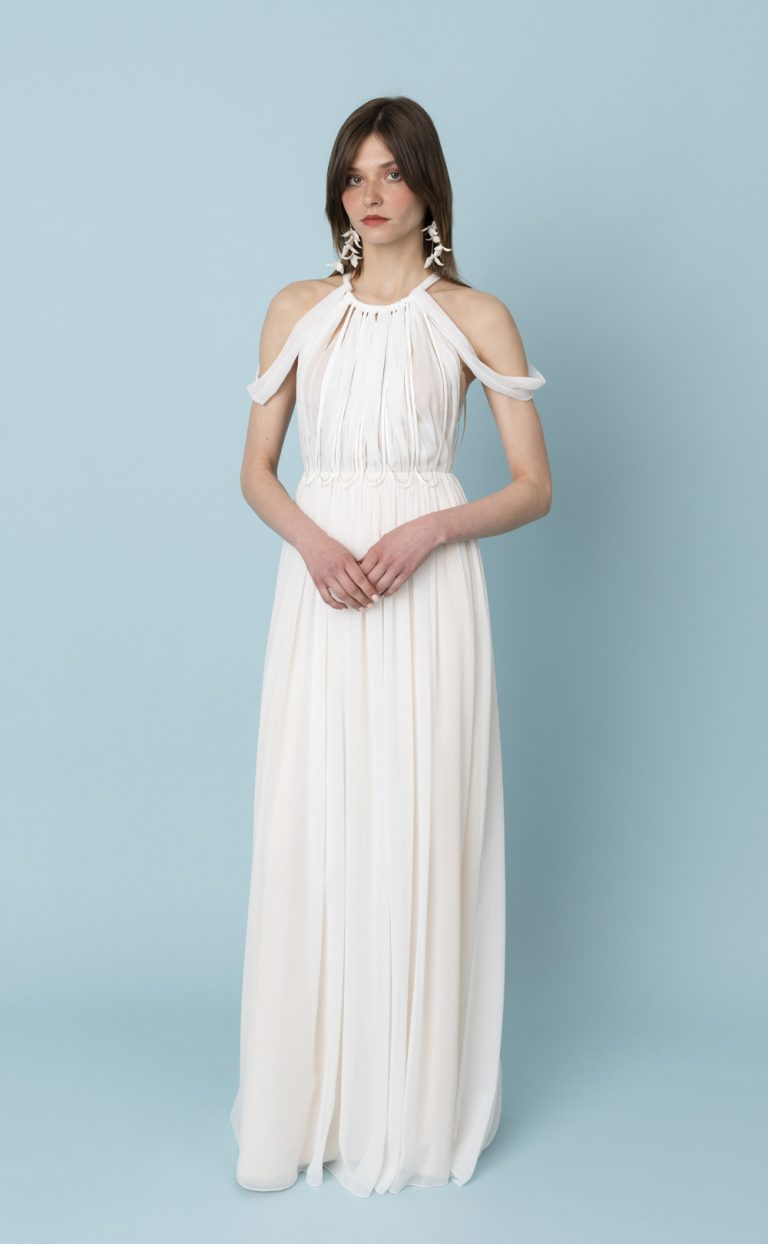 Details: Wedding Dress: Style Pleasance Chain
Pleasance Chain wedding dress is romantic, modern and sustainable.
The top consists of individual strips of fabric that are cleverly draped and knotted. Fine gold-colored chains are incorporated with and give a modern and unusual touch.
The shoulders are wonderfully emphasized in this high-necked dress by ribbons that swing along loosely.
In the back, the wedding dress closes with a button at the neck and shows a little skin through a slit and side cut-outs (which are underlaid with nude-colored tulle for the perfect fit).
The skirt is made of a recycled chiffon – sustainability can be so beautiful and delicate.
The Pleasance Chain wedding dress is made in Germany.