kisui Berlin Collection (2024)
Wedding Dress: Style Romantic Icon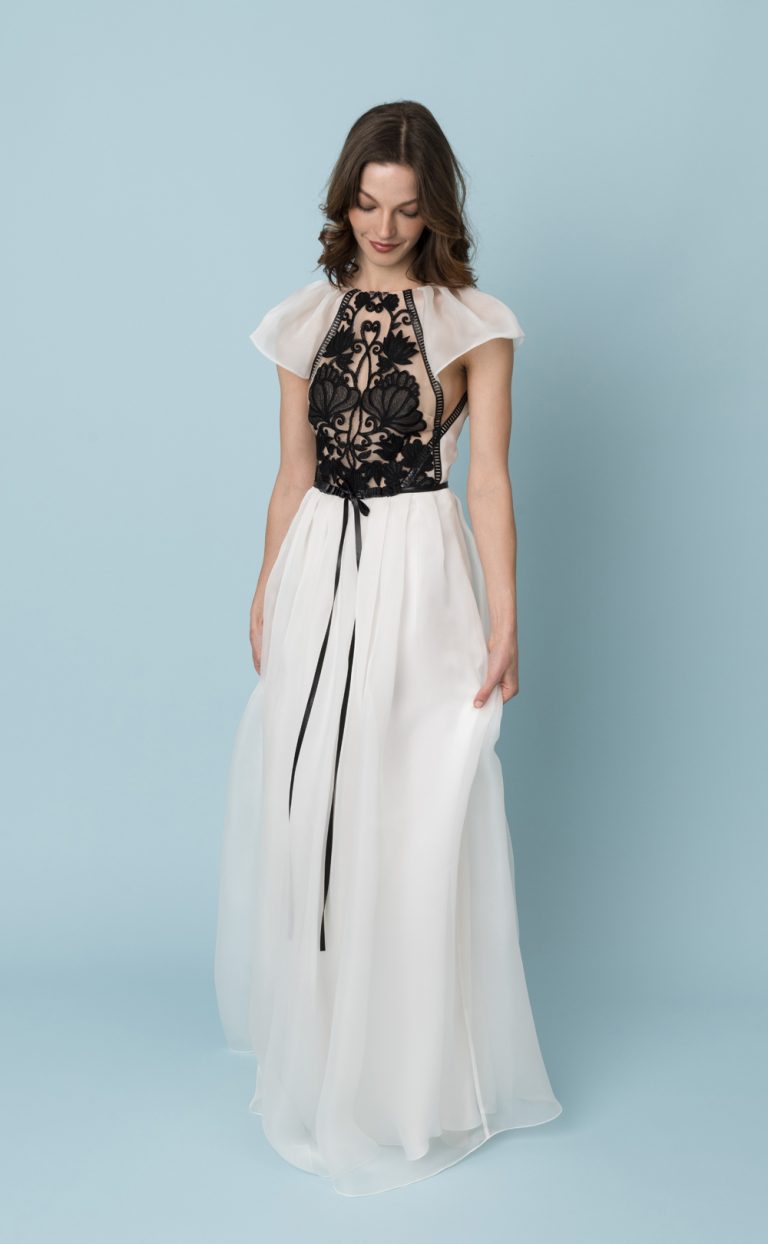 Details: Wedding Dress: Style Romantic Icon
The wedding dress "Romantic Icon" is an absolute dream dress for brides who love it extraordinary and want to achieve an unforgettable wow effect!
Black details – that also means "Back to the Roots". Because in the past, all wedding dresses were black. We have incorporated this tradition into this dress in a particularly modern way.
The wedding dress is made of a slightly transparent silk organza, which has a great and light stand.
It is high necked and decorated in the front with a black embroidery with beautiful ornaments. Small cap sleeves are pleated for a beautiful shoulder accentuation. The design is framed with ribbons of black faux leather.
The waist is adorned with an elaborately draped belt with a bow made of black imitation leather.
At the back, the dress shows a deep V-neckline.
The skirt is also pleated, giving it a beautiful volume. The lightness of the dress is further enhanced by a nude-coloured lining.
Romantic, rocking and modern – a dream dress – we are in love!
By the way, the wedding dress is also available completely in ivory (without black details) – stunning as well!
The "Romantic Icon" dress is made in Germany.