kisui Berlin Collection (2024)
Wedding Dress: Style Roxama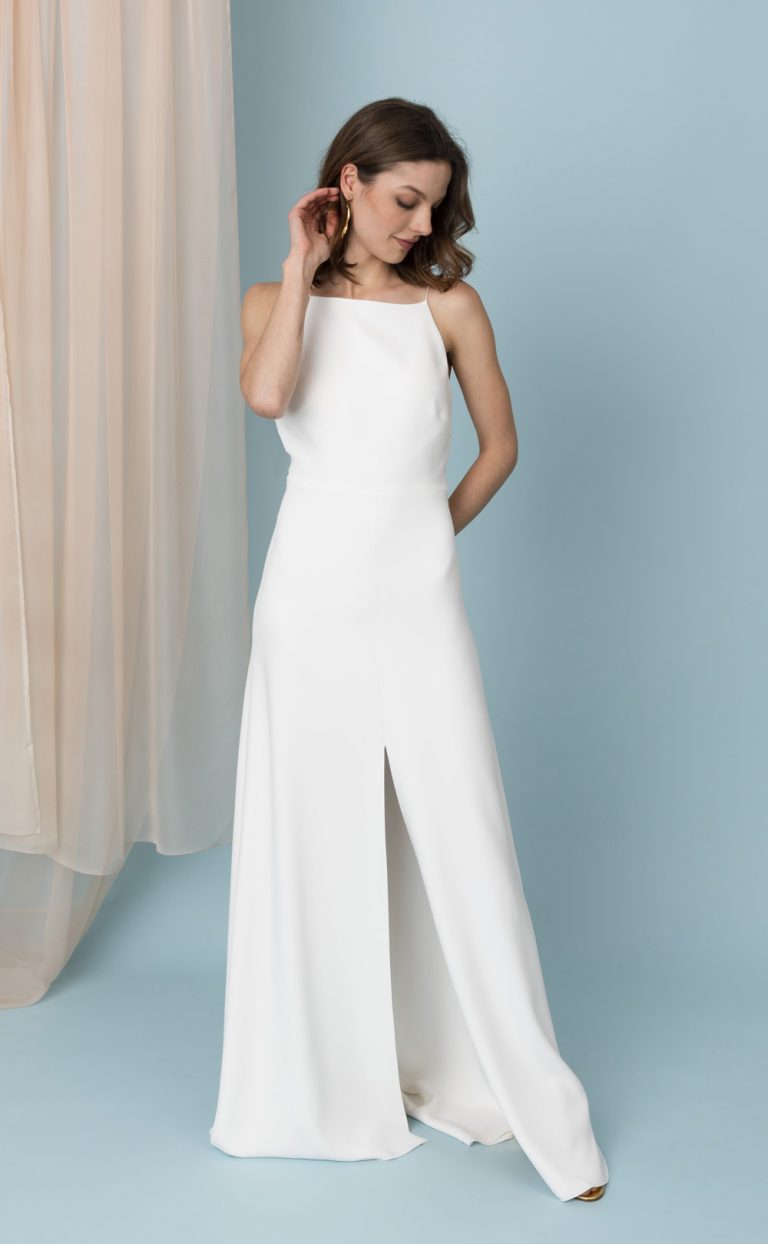 Details: Wedding Dress: Style Roxama
The Roxama wedding dress is a super beautiful, pure dress with a modern design. The cut is absolutely perfect and the effect is breathtaking.
It is made of a modern and matt viscose with stretch content and offers you absolute wearing and dancing comfort.
The back neckline is deep and supported by fine spaghetti straps in a beautiful design.
The figure-hugging skirt has a slit in the centre front and ends in a small train.
The dress can be worn plain or with various overdresses, tops and jumpers. Because of its clarity, you can combine Roxama wonderfully with beautiful accessories, like a veil (photo 4), and create different looks. From romantic to modern.
Roxama is vegan and made in Germany.