kisui Berlin Collection (2024)
Wedding Dress: Style Tansila Flower Glitter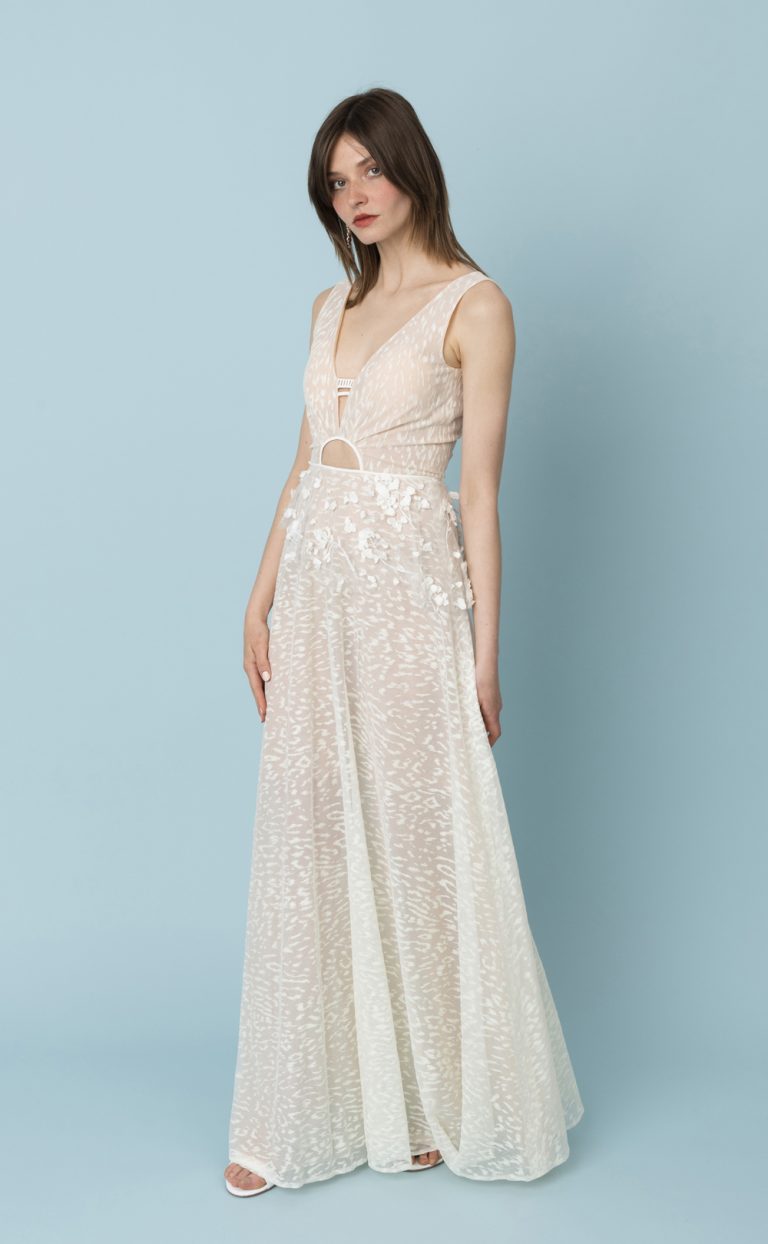 Details: Wedding Dress: Style Tansila Flower Glitter
The wedding dress "Tansila Flower Glitter" is a super beautiful, extraordinary dress with a modern design.
Our bridal skirt "Tansila" with leo pattern is an absolute favourite of our brides. Following this trend, we not only continue to have leo patterns in the collection, but also sparkling leo patterns on French tulle.
The Tansila Flower Glitter dress is made from this leo pattern printed tulle and sparkles in ivory. The nude-coloured lining shows off the leo pattern beautifully.
The top has wide straps, a deep v-neckline at the front and a sexy cut-out. The modern design is framed by faux leather straps. The back is high-necked with a slit and closes with three pearl buttons.
It is cut straight and has a soft swinging skirt. A small, fitted peplum has beautiful floral embroidery and adds some romance to this unusual dress.
Tansila Flower Glitter is vegan and made in Germany.