kisui Berlin Collection (2024)
Wedding Dress: Style Tansila Glitter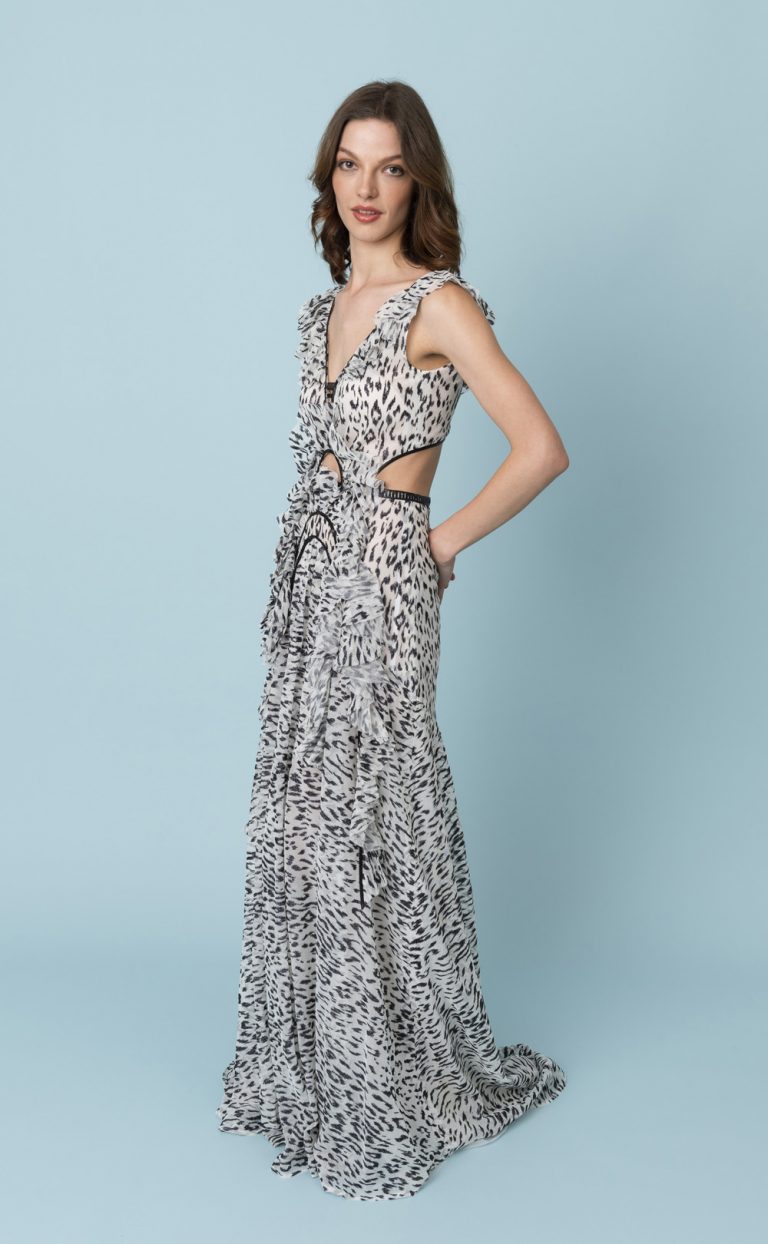 Details: Wedding Dress: Style Tansila Glitter
The wedding dress "Tansila Glitter" is an extraordinary dress with a modern design in the colour black!
The colour black is an almost forgotten tradition in bridal fashion. In the past, all wedding dresses were black – and this idea can now be found in this dress in a modern way.
The Tansila Glitter dress is made of a French tulle printed with a black leo pattern and slightly glittering.
The light lining shows off the leo pattern to its best advantage.
The top has wide straps, a deep V-neckline at the front and a sexy cut-out. The modern design is framed by black faux leather straps. The back also has a V-neck and the cut-out continues to the back in an exciting back cut-out.
It is cut straight and has a soft swinging skirt from the hips.
The top and skirt are intricately decorated with flounces and ruffles – a fantastic design for unconventional brides!
Tansila Glitter is vegan and made in Germany.