kisui Berlin Collection
Aluna Top – Bridal Top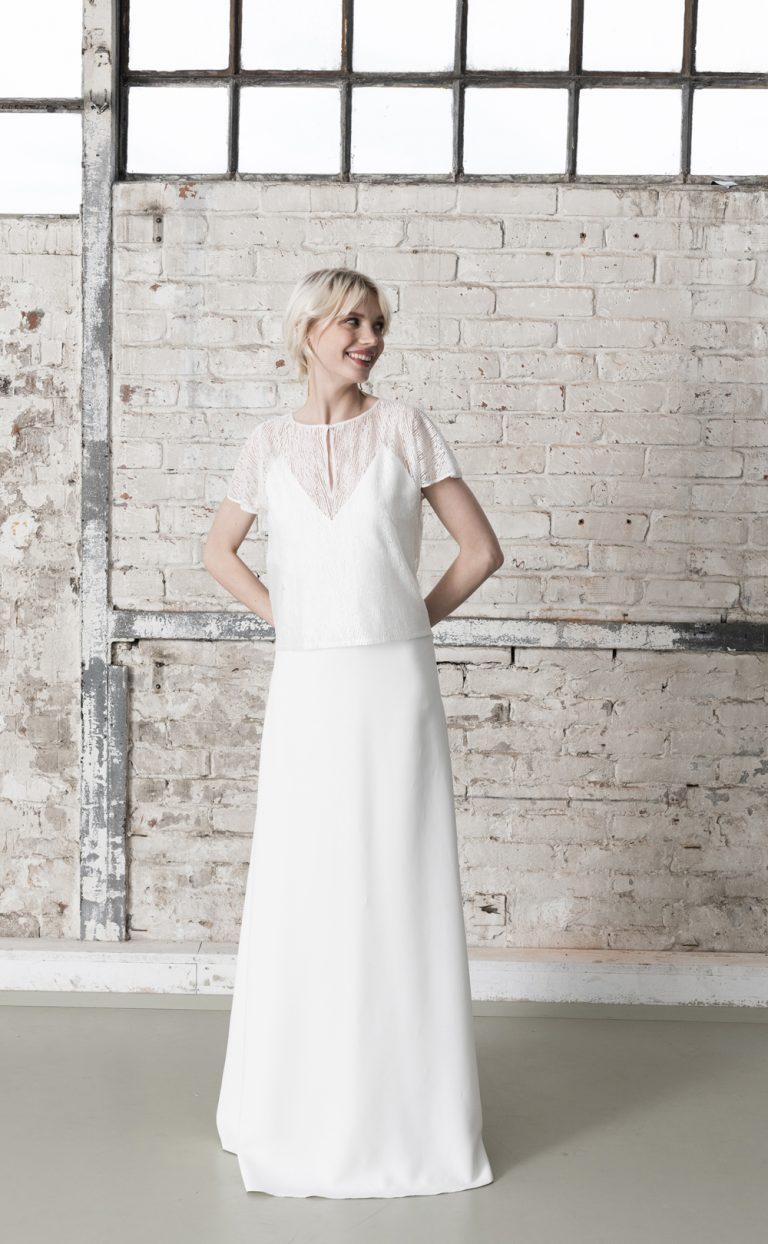 Details: Aluna Top – Bridal Top
Aluna Top – Bridal Top
The high necked top Aluna is made of fine French lace. It has a delicate striped pattern and cut sleeves. In the front there is a fine slit as an opening, which is closed with a concealed hook.
Here combined with our sheer dress Ama.
Aluna is vegan and made in Germany.