kisui Berlin Collection
Wedding Dress: Style Mille Fleur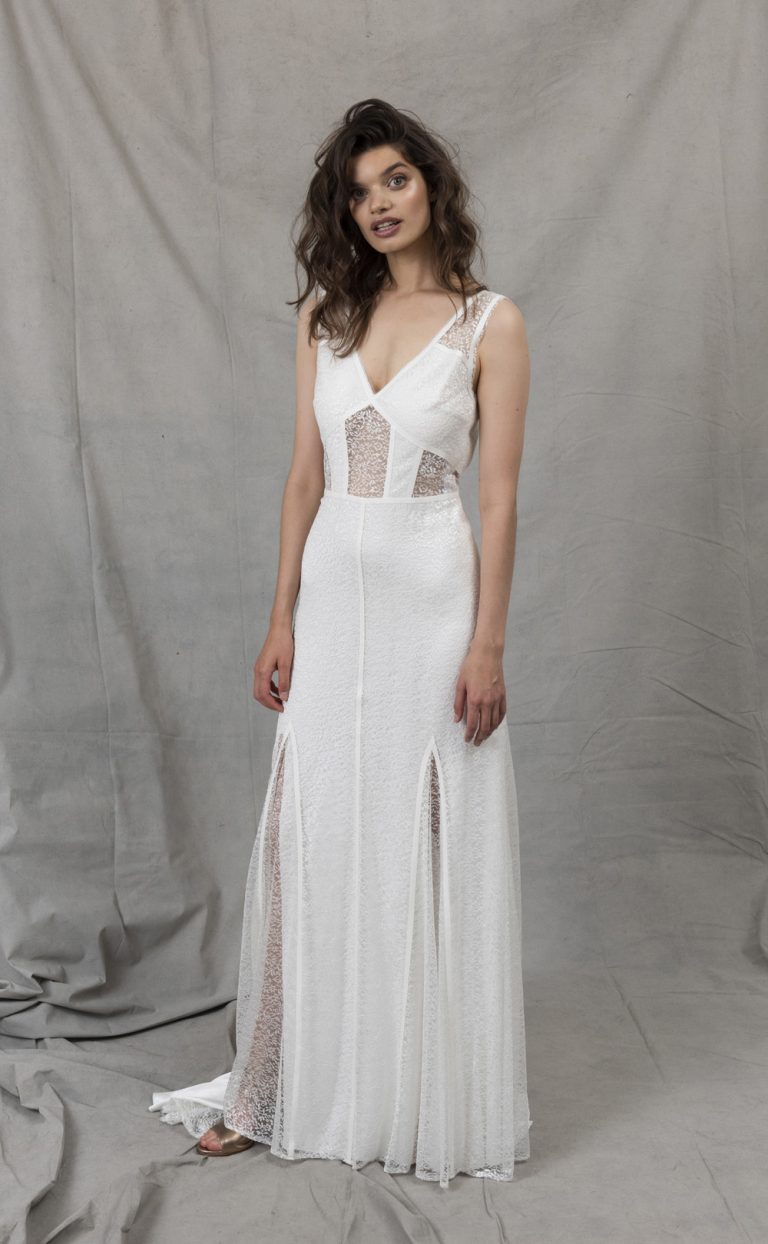 Details: Wedding Dress: Style Mille Fleur
The Mille Fleur wedding dress is made of a delicate French lace. The lace pattern is thousands of tiny flowers.
The dress has a V-neckline at the front and a plunging neckline at the back. Particularly sexy are the cut-outs that let your skin shimmer through the lace.
Appliquéd faux leather stripes add a very modern accent and are an exciting contrast to the romantic lace. They frame the cut-outs in the top and in the skirt they are worked in the centre front and around the godets.
To make the beautiful lace even more visible, the top is designed with cut-outs and the lined skirt has slits. This creates a modern transparency and gives the dress a beautiful lightness.
The Mille Fleur wedding dress is made in Germany.