kisui Berlin Collection
Bridal Top: Style Zola Bow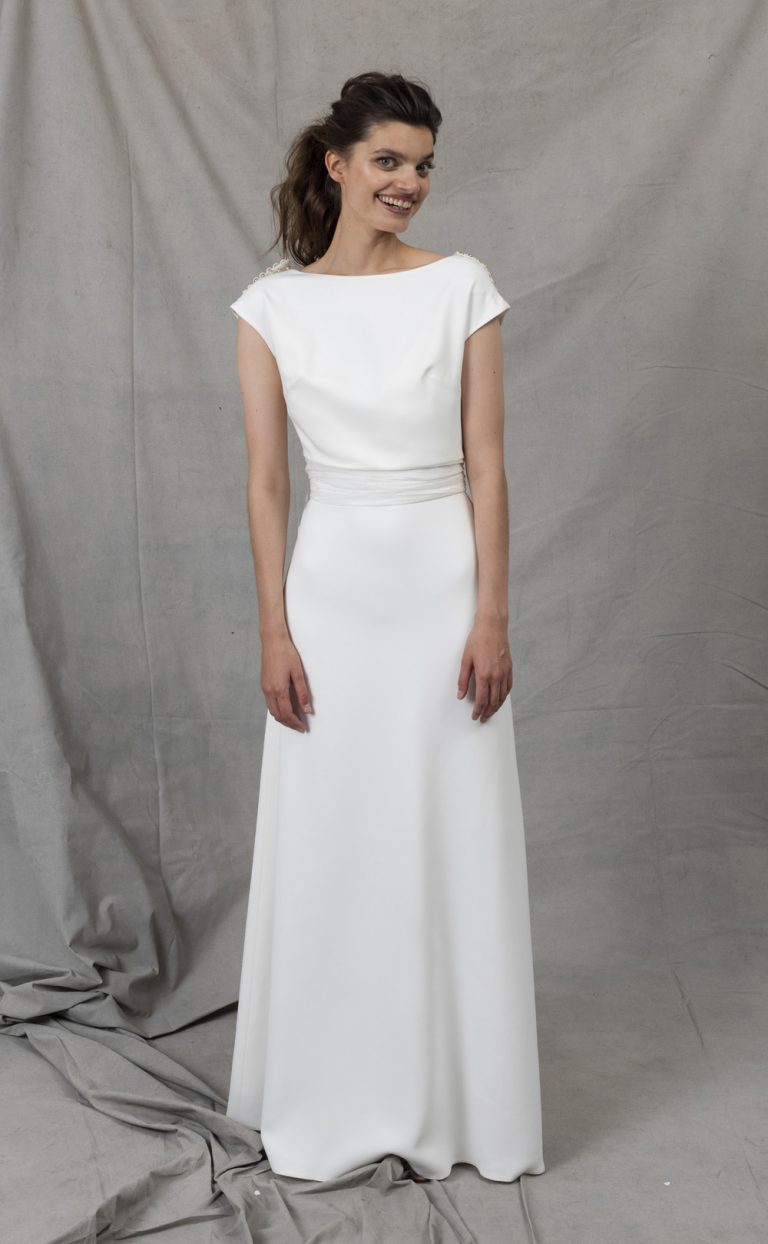 Details: Bridal Top: Style Zola Bow
The Zola Bow bridal top is made from a modern stretch fabric. It is high-necked at the front, has slightly overlapping shoulders and a deep V-neckline at the back.
At the waist, it has a long ribbon made of paper-like fabric with a crinkled look as a kind of belt. You can tie the ribbon as a bow in the back or knot it.
In addition, there is another ribbon made of the same fabric if you just can't get enough of bows and are a real bow fan. The second ribbon is simply attached to the golden buttons at the shoulder seam and then tied into a bow as well. The fabric drapes and shapes beautifully.
The Zola Bow bridal top goes perfectly with our Josie dress (as shown in the photos) or with Ama.
The Zola Bow bridal top is vegan and made in Germany.