kisui Berlin Collection
Harness: Style Neema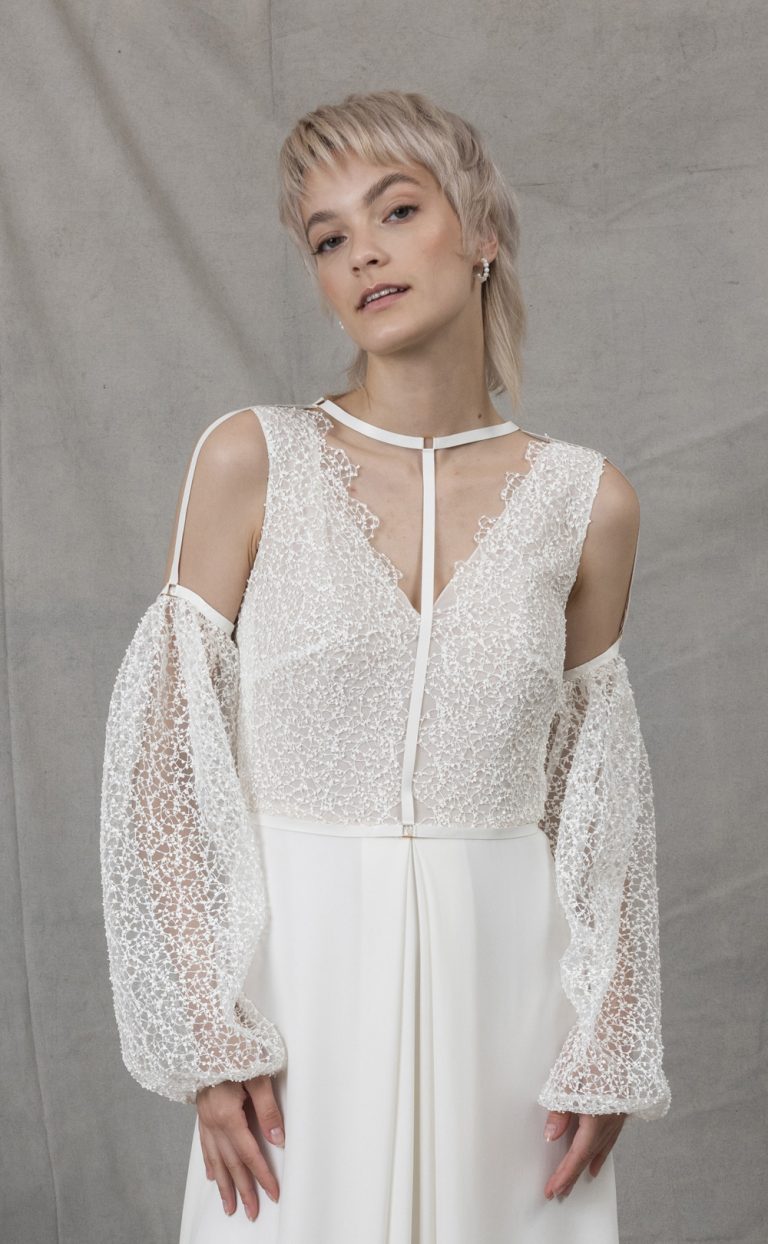 Details: Harness: Style Neema
The Neema harness is an ultra modern accessory to style your bridal look and create the wow effect! It is made of faux leather in ivory and has long lace sleeves.
The faux leather ribbons set off the centre front and waist. At the neck, ribbons extend over the shoulders, where they are joined by the wide sleeves made of French lace.
At the back, the ribbons converge in a narrow V-neck. It is closed in the back with concealed hooks.
The harness fits perfectly on pure dresses, like our Ama or on dresses with modern lace, like Neema Bordure (like on the photos).
The harness is vegan and made in Germany.
Also available in rose gold.