kisui Berlin Collection
Jumper: Style Rosa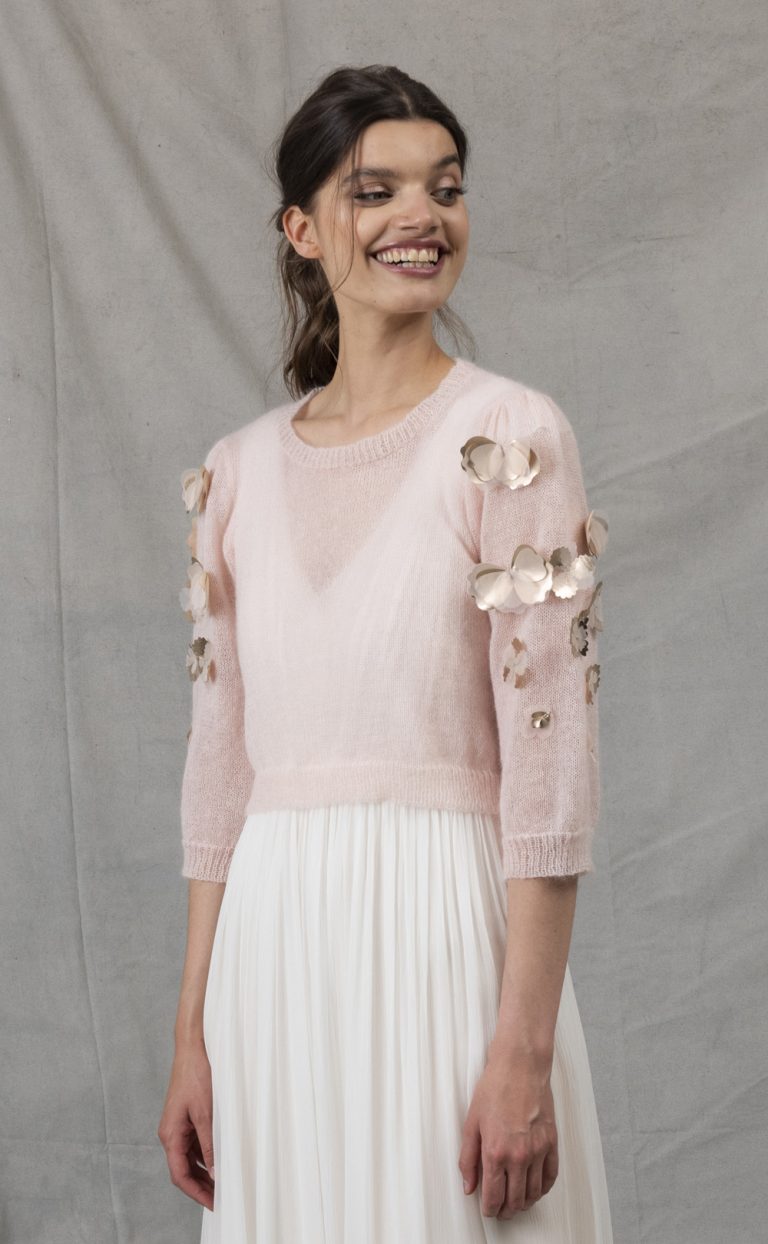 Details: Jumper: Style Rosa
The Rosa jumper is made of a delicate mohair blend in a subtle shade of rosé-powder.
It is smoothly knitted and has a round neckline and 3/4-length sleeves with a loose cut that are slightly gathered at the shoulder.
The sleeves are embroidered with 3-D flowers in faux leather and georgette, in the colour rose gold.
The jumper is thus not only suitable for autumn and winter weddings, but also for a summer wedding with slightly cooler evenings in the garden.
It is perfect as a bridal jumper, but you can also add it to your everyday wardrobe after the wedding and combine it with jeans, for example.
The jumper Rosa is made in Germany.