kisui Berlin Collection
Neema Skirt – Skirt in lace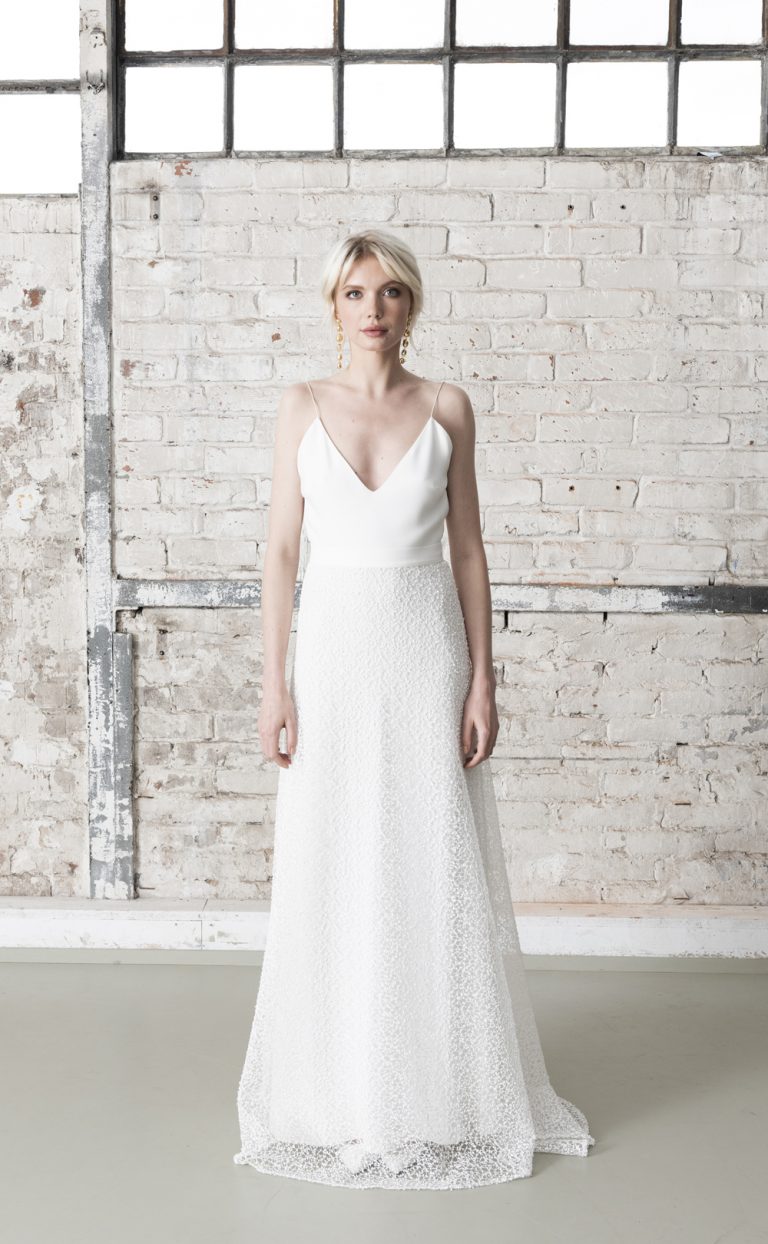 Details: Neema Skirt – Skirt in lace
Neema Skirt – Skirt in lace
The Neema skirt in French lace is cut in a light A-line and has a train. The waist is beautifully accentuated by a wide waistband.
Neema Skirt is not lined. It is worn as an over skirt on our plain Ama dress in these photos of the model. With our over skirts you can vary your style freely and surprise in different bridal looks for the ceremony and the party. Our Josie dress is also a great match for the Neema Skirt.
Are you looking for something to wear over it? Then our Neema Topper fits perfectly! The bridal jumper is made of the same lace and you can create a modern bridal outfit with it. And you can combine it wonderfully with e.g. jeans and integrate it into your everyday fashion after your wedding.
Neema Skirt is vegan and made in Germany.