kisui Berlin Collection
Osayi Dress – Short Dress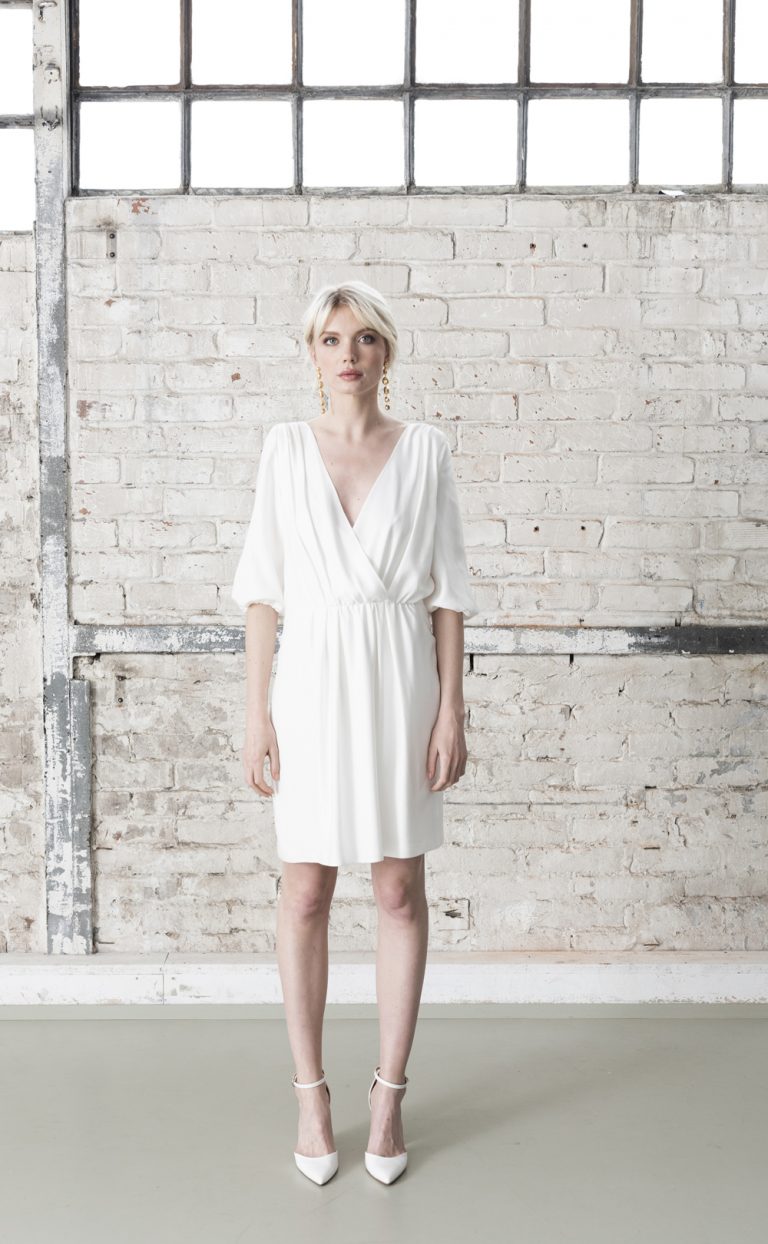 Details: Osayi Dress – Short Dress
Osayi Dress – Short Dress
The short Osayi Dress is made from a wonderfully soft viscose-silk blend that feels incredible against the skin. It is cut loose and draped in pleats for a casual look. It has a deep V-neckline at the front and back and is decorated at the back with delicate ribbons that also provide support. The Osayi Dress has loose sleeves to the elbow.
It is perfect for the civil wedding or also very danceable for the party in the evening.
You can combine it with our Tansila Skirt to create an elegant bridal look for your ceremony.
The Osayi Dress is Made-in-Germany.