kisui Berlin Collection
Top: Style Orpelli Top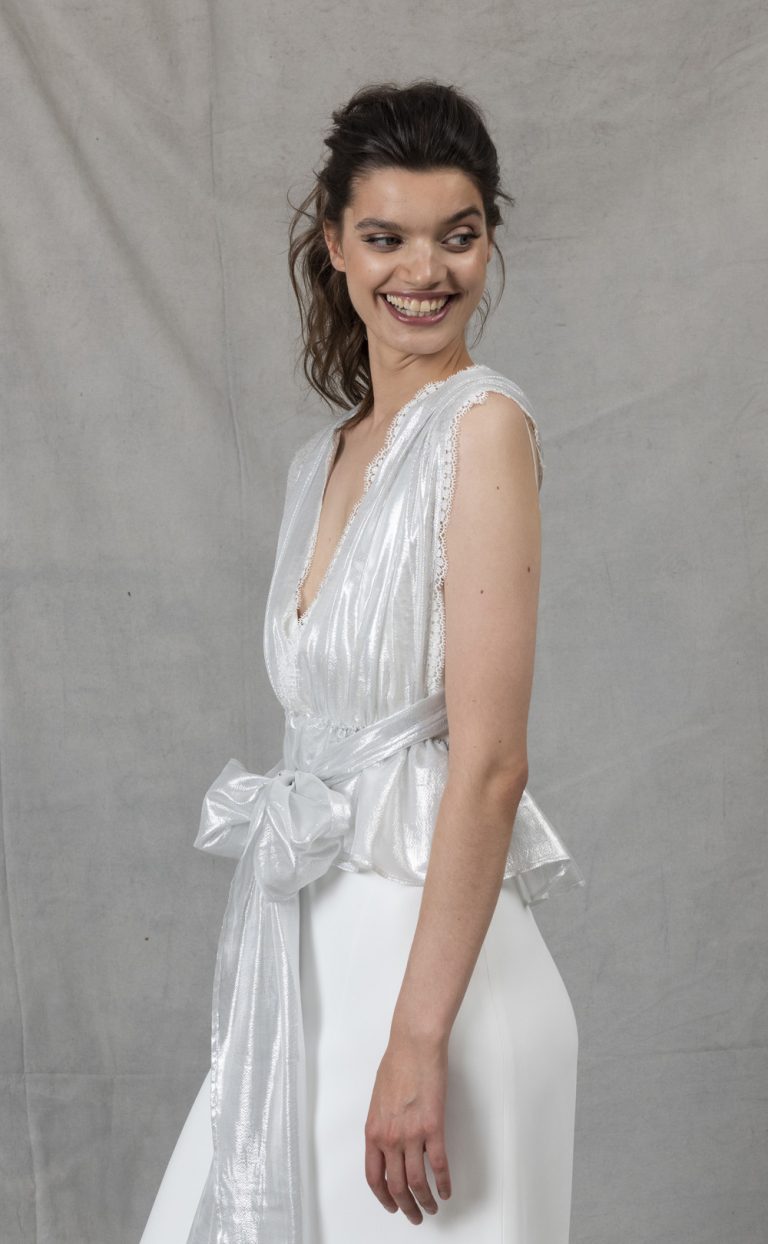 Details: Top: Style Orpelli Top
The Orpelli top is a modern bridal top with an 80s retro touch made from a shimmering soft fabric.
It consists of two halter straps that you can tie into a bow at the back or you can cross them at the back and tie a beautiful bow at the front.
The neckline at the front features a beautiful macramé lace. The waist is skilfully emphasised by a swinging peplum.
The top goes perfectly with our simple dresses Josie (photo 1-3) or Ama. It goes perfectly with our wedding dress Orpelli, in the same shimmering fabric (photo 4-5), to create a second exciting look during your wedding.
The Orpelli top is made in Germany.