kisui Berlin Collection
Valery Top & Sua – Two-piece with trousers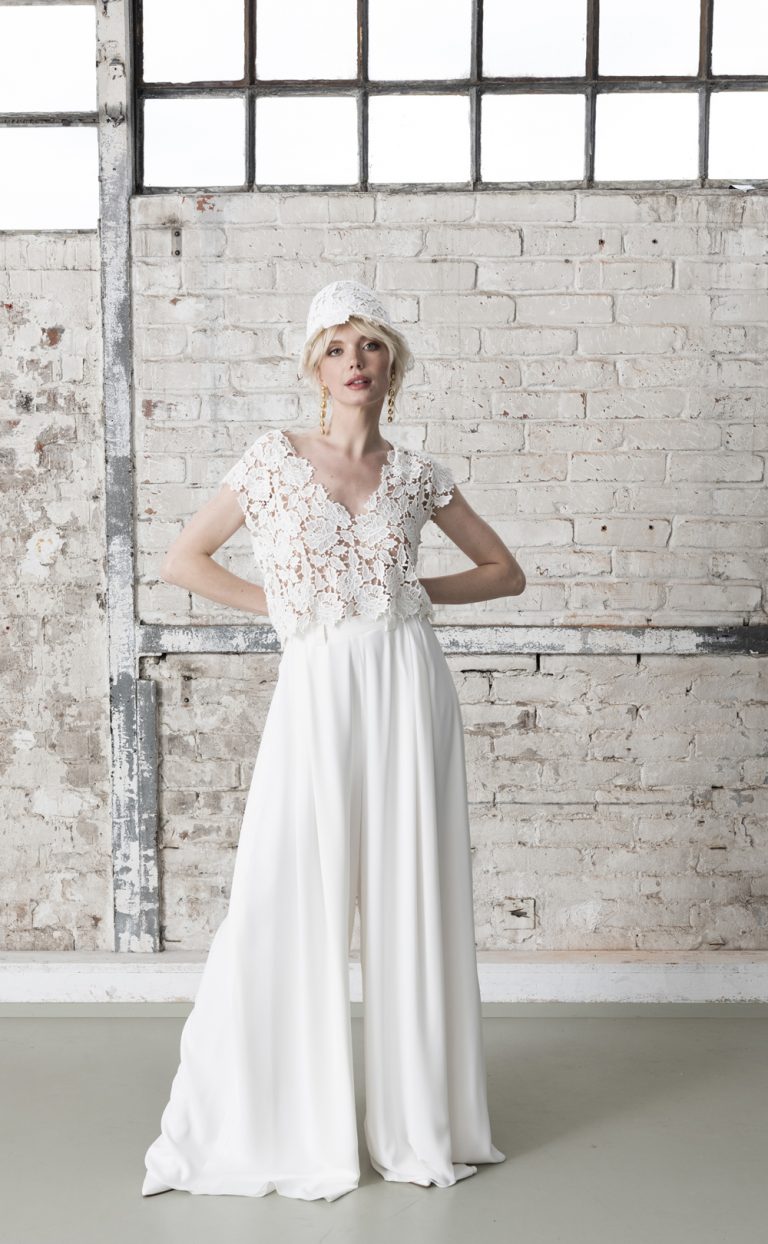 Details: Valery Top & Sua – Two-piece with trousers
Valery Top & Sua – Two-piece with trousers
Two-piece wedding styles are very popular as bridal outfits. They are modern, unexpected and very changeable. A particularly beautiful combination is the romantic Valery Top with the modern Sua trousers.
The Valery Top is made of French lace. The lace is very softly falling and has a large floral pattern. Wide straps adorn the top. V-cuts at the front and back set off the décolleté and the back. The top is loosely cut and worked without lining to create a particularly beautiful transparency on the skin without being too see-through.
The Sua trousers are made of an ultra-modern fabric. For this georgette, PET bottles were recycled and reworked into fabric that is beautifully flowing and soft. Sua has a wide leg and a waistband with belt loops adorns the waist.
You can also wear the Valery Top with our Edisa Skirt if you prefer a skirt-top combination.
The Valery Top is vegan.
The Valery Top and the Sua trousers are made in Germany.