kisui Berlin Collection
Wedding Dress: Style Drip Love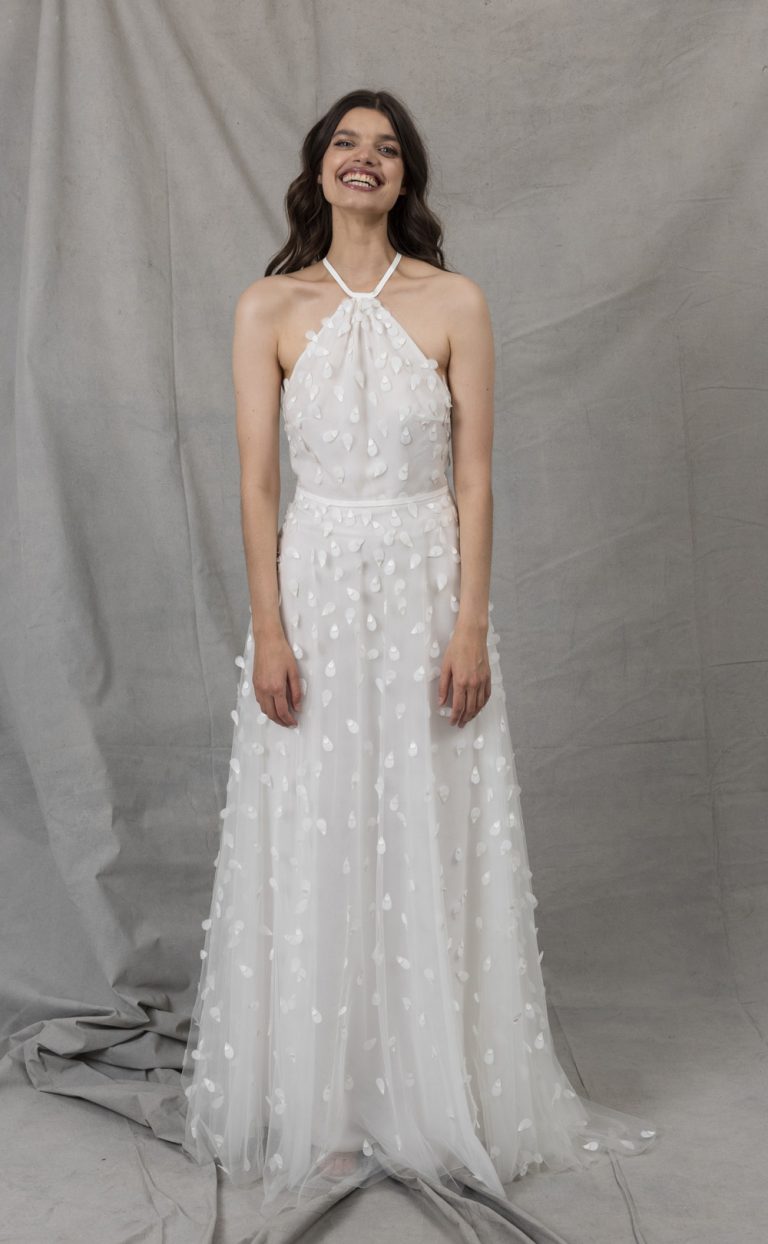 Details: Wedding Dress: Style Drip Love
The Drip Love wedding dress is a super beautiful, romantic dress. It is embroidered with thousands of small multi-layered drops of faux leather and organza.
It is high necked with a halter neck and the back is decorated with a fine slit. The neckline, waist and back slit are framed with a band of faux leather.
The wide circle skirt swings beautifully and gives the wedding dress an incredibly beautiful delicacy.
The nude-coloured lining gives the whole dress a beautiful warm and skin-flattering shade.
The Drip Love wedding dress is vegan and made in Germany.