kisui Berlin Collection
Wedding Dress: Style Orpelli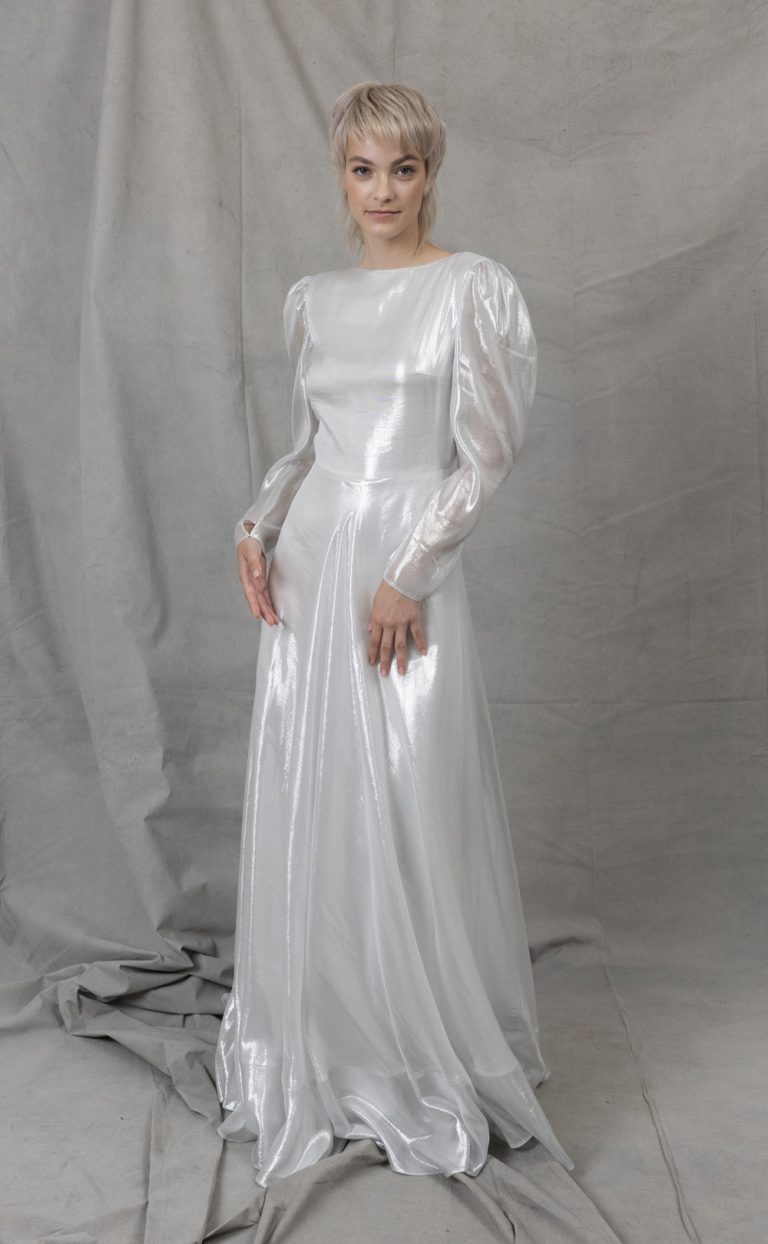 Details: Wedding Dress: Style Orpelli
The Orpelli wedding dress is a modern wedding dress with an 80s retro touch in a shimmering soft fabric.
It has a simple cut with a high-necked bodice and a flowing circle skirt with a small train. The back has a deep V-neckline and the highlight, besides the fabric, are the modern club sleeves.
You can wear the Orpelli wedding dress on its own or combine it with our Orpelli top – a mega cool retro bridal styling in which you are sure to surprise everyone!
The Orpelli wedding dress is made in Germany.