kisui Berlin Collection
Wedding Dress: Style Pure Chiffon Dress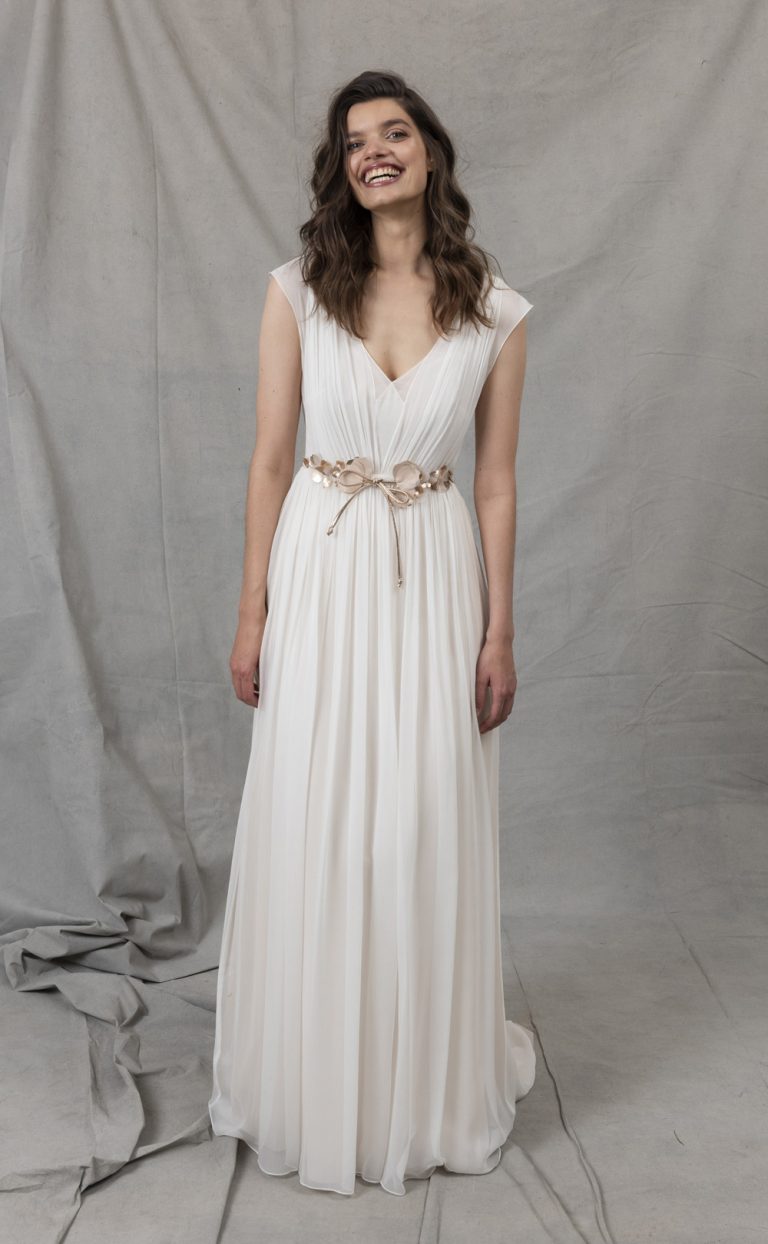 Details: Wedding Dress: Style Pure Chiffon Dress
The Pure Chiffon Dress is a simple and wonderfully delicate wedding dress in silk chiffon.
It is straight cut with a draped bodice and a flowing skirt with a small train. The back has a V-neckline and as a detail also a beautiful draping.
The Pure Chiffon Dress can be worn alone or combined with our Garden Flower Belt (as shown in the photos) in rose gold. Our Garden Flower Harness is also wonderful and super modern, also in rose gold or ivory.
Looking for a jumper to go with it? Then check out our Sweater Pink for a romantic look or our Raya Oversize for a modern look.
The Pure Chiffon Dress is made in Germany.
Found your Dress?
Get in touch with us or find a store to try on Wedding Dress: Style Pure Chiffon Dress!