kisui Berlin Collection
Wedding Dress: Style Arelli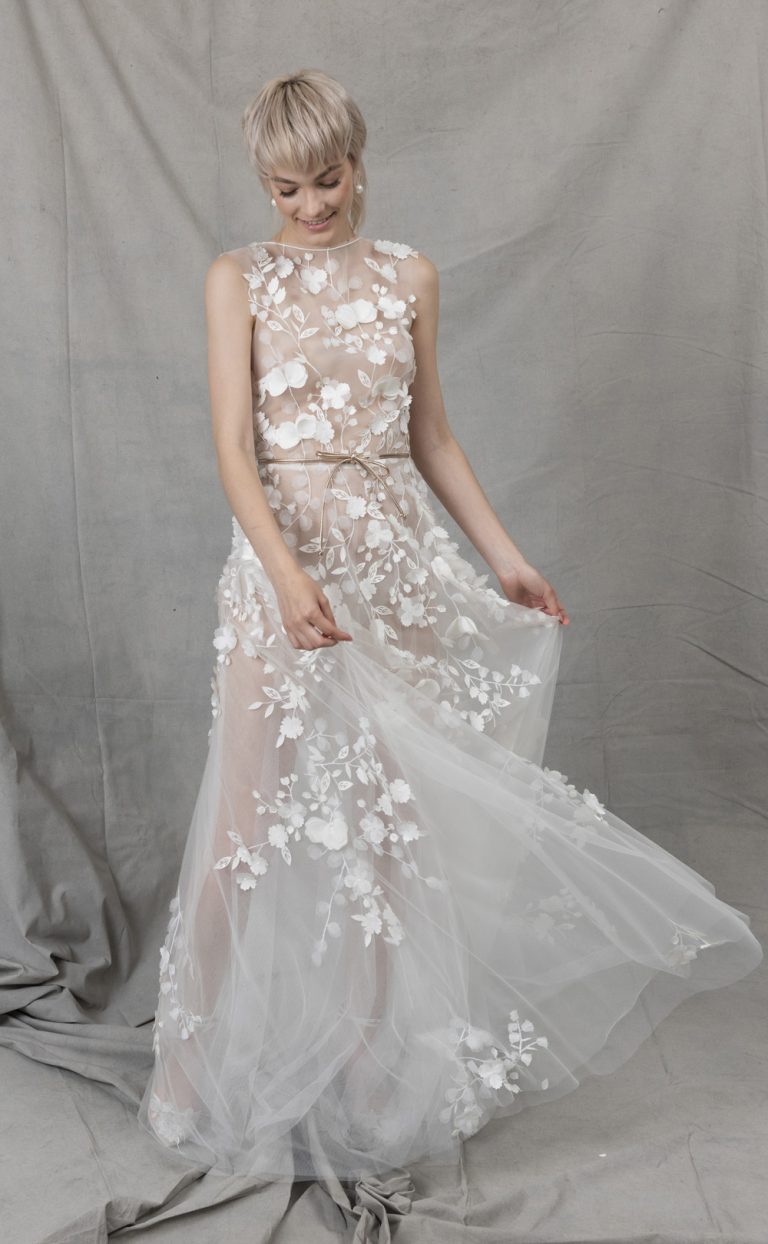 Details: Wedding Dress: Style Arelli
The Arelli wedding dress is a super beautiful, romantic dress. It is embroidered with thousands of small and larger 3D flowers in different designs.
It is high necked and the back is decorated with a fine slit that closes with a pearl button at the neck.
The wide plate skirt swings beautifully and gives the wedding dress an incredibly beautiful delicacy.
In the photos we combined it with the belt made of vegan leatherette Leather Bow in ivory or rose gold.
You can wear Arelli on its own, with a bodysuit underneath or if you want something a little less sexy, with our Ama dress underneath (photo 5).
Arelli is vegan and made in Germany.