kisui OUI Collection
Bridal Jacket: Style Zolile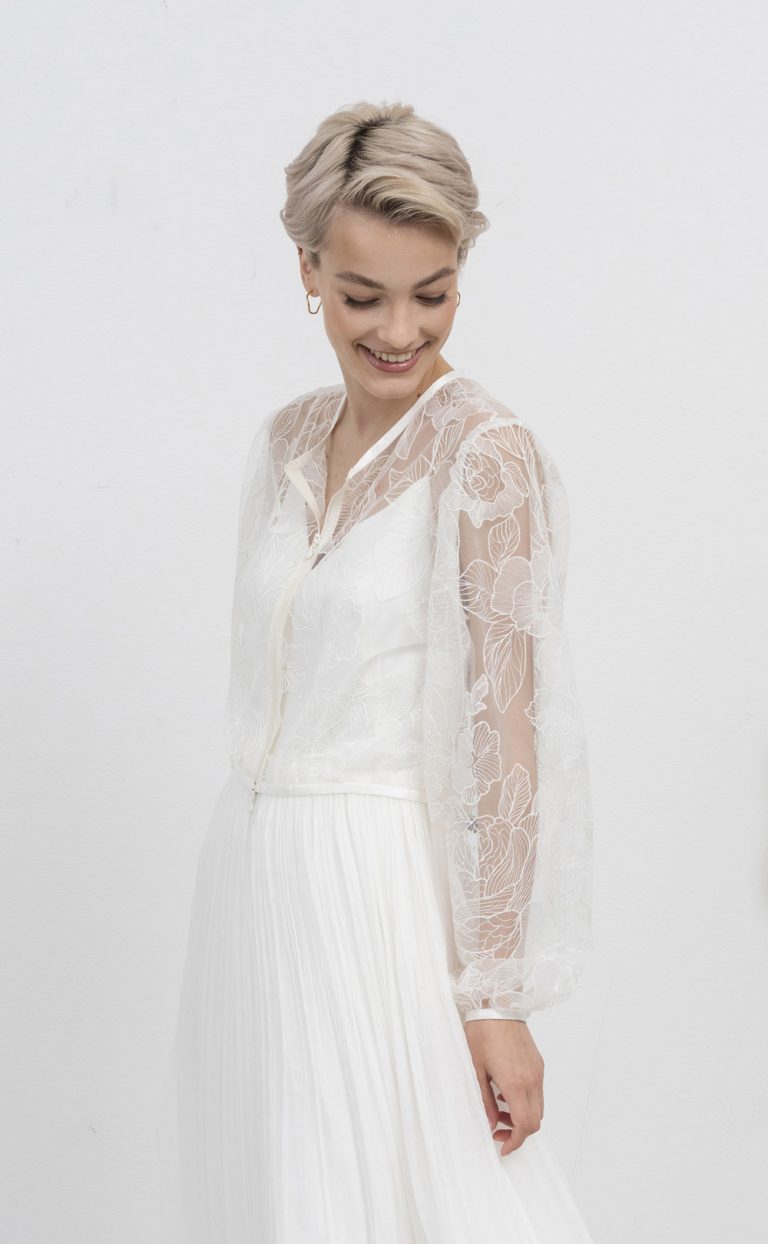 Details: Bridal Jacket: Style Zolile
The delicate Zolile bridal jacket is made from a fine tulle from France.
It is completely decorated with a beautiful flower embroidery and is transparent. Your dress will not disappear under the jacket, but will always be visible.
You can combine the bomber jacket with the wedding dress Zolile or with our Ama to completely transform your look.
The Zolile jacket is vegan and made in Germany.