kisui OUI Collection
Bridal Veil: Style Zolile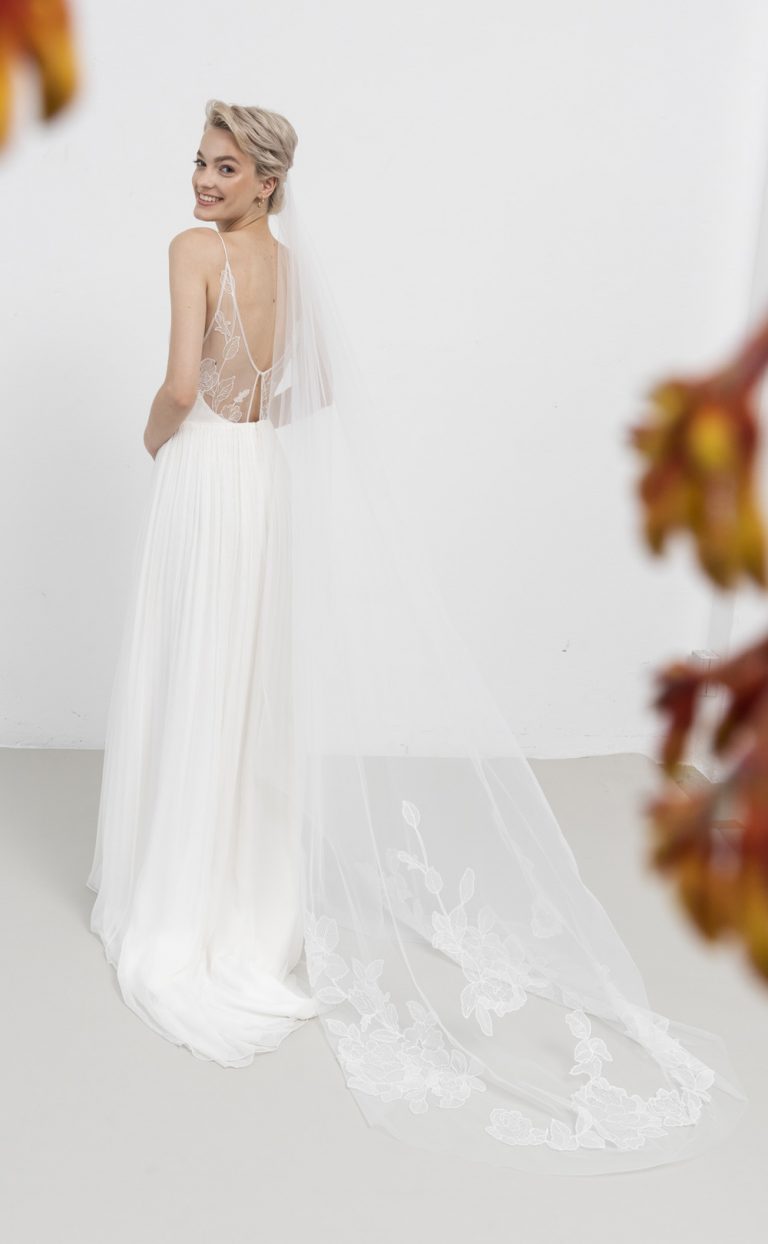 Details: Bridal Veil: Style Zolile
The long veil Zolile is made of a fine tulle from Portugal.
It is single layered and has a beautiful, delicate flower embroidery in the train. The lace comes from France and is intricately cut out according to a pattern and applied to the tulle.
The veil matches perfectly with the wedding dress Zolile, which features the same lace, or on our Ama to completely transform your look.
The Zolile veil is vegan and made in Germany.