kisui OUI Collection
Wedding Dress: Style Bell Sleeve Dress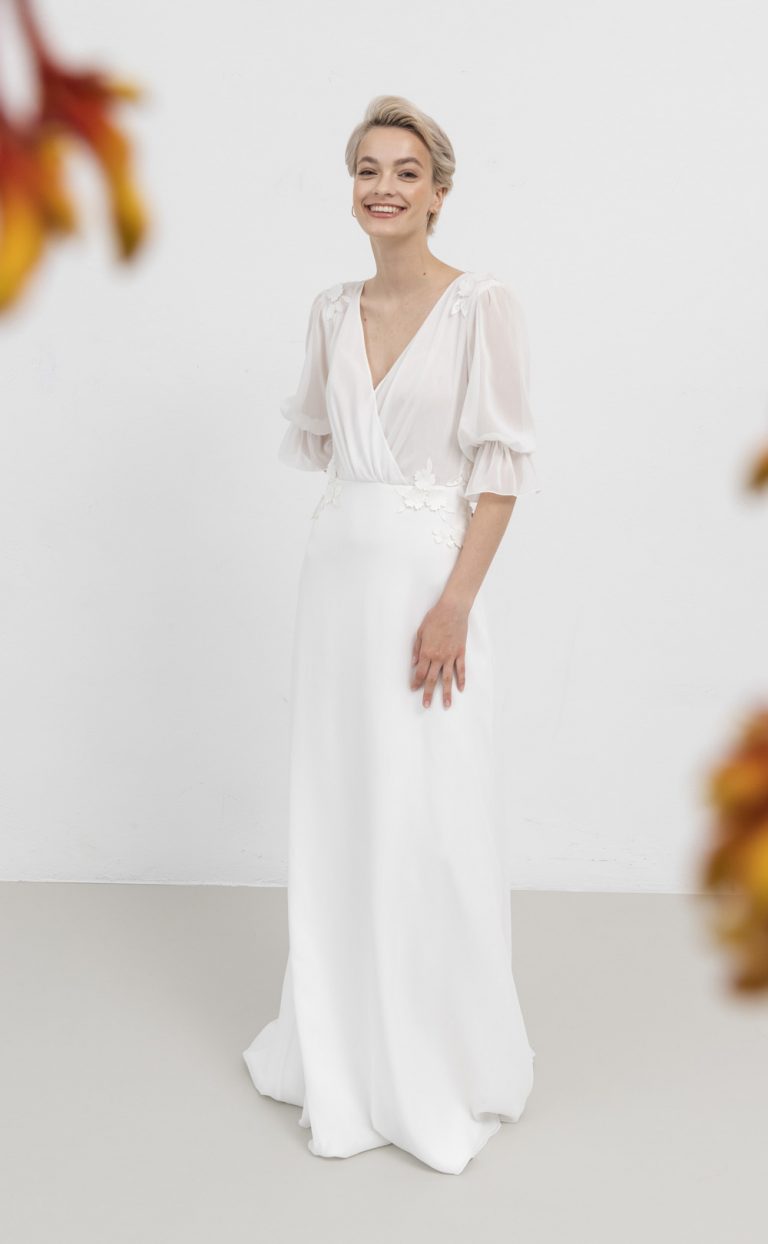 Details: Wedding Dress: Style Bell Sleeve Dress
The Bell Sleeve Dress is a wonderfully delicate and simple wedding dress with special details. It is made of a light and recycled chiffon and shows how beautiful sustainable bridal fashion can be.
It owes its name to the fine and airy bell sleeves. The front has a romantic overlap and a V-neckline.
The waist and shoulders are decorated with a beautiful 3-D flower appliqué.
The back shows a pretty slit and closes with a golden round button at the neck.
The skirt is simple and straight flowing. It ends in a small train.
The lining is made with spandex for a high wearing comfort. So you can dance the whole night through.
The Bell Sleeve Dress is vegan, partly made from recycled materials and made in Germany.