kisui OUI Collection
Wedding Dress: Style Lace Flower Bow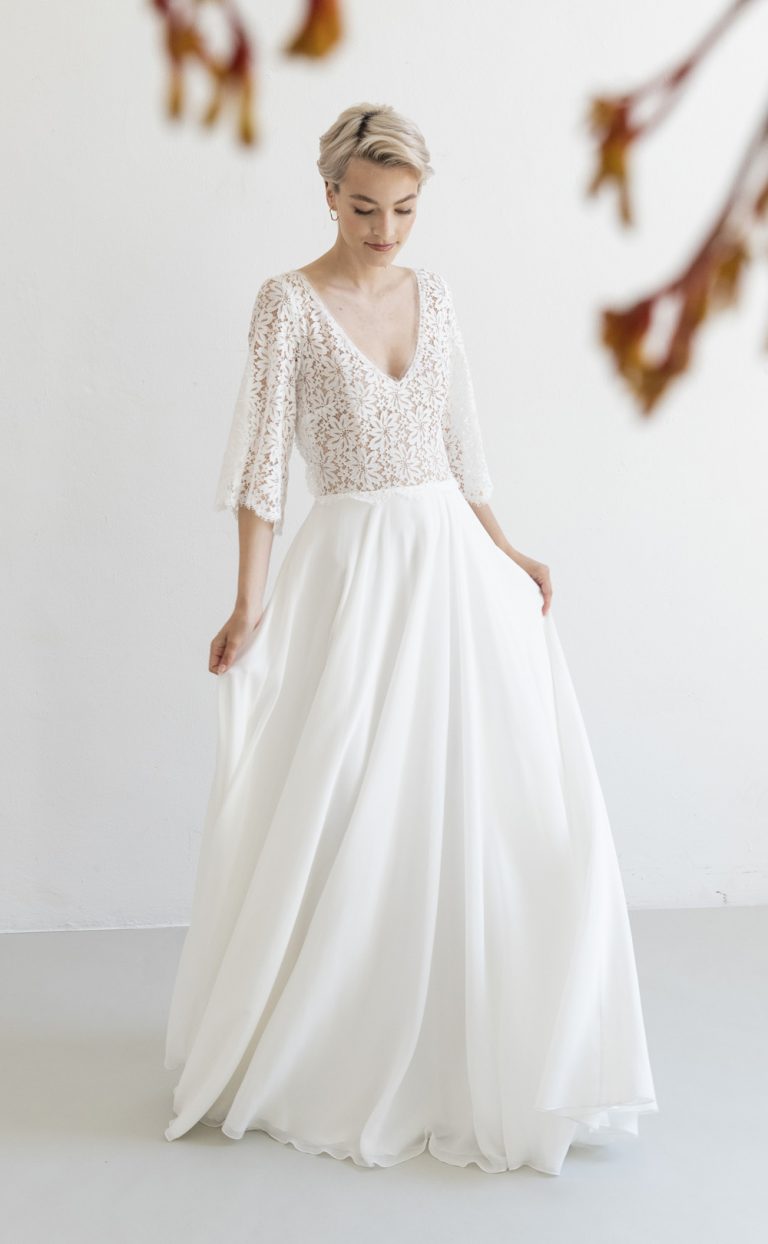 Details: Wedding Dress: Style Lace Flower Bow
The Lace Flower Bow wedding dress is a romantic vintage style wedding dress.
The bodice is made from a floral French lace and is complemented with a skirt made from light and recycled chiffon. This is how beautiful sustainable bridal fashion can be.
The front has a V-neckline framed with a delicate border of lace and tulle. The lace extends into the waist with its border, creating a beautiful connection between the top and the skirt.
The wide, longer sleeves also finish with the lace bow edge, which is also found in the beautiful back neckline.
A delicate ribbon of chiffon accentuates the back neckline and gives you the option to wear your dress in different ways. You can knot the ribbon in the back, tie it into a bow or cross it over and fasten it in the front like a belt.
The skirt is a wide and flowing circle skirt that falls beautifully. It ends in a small train.
The lining is made with spandex for a high wearing comfort. So you can run barefoot across the meadow and dance the night away.
The Lace Flower Bow wedding dress is vegan, partly made from recycled materials and made in Germany.