kisui OUI Collection
Wedding Dress: Style Luca Bow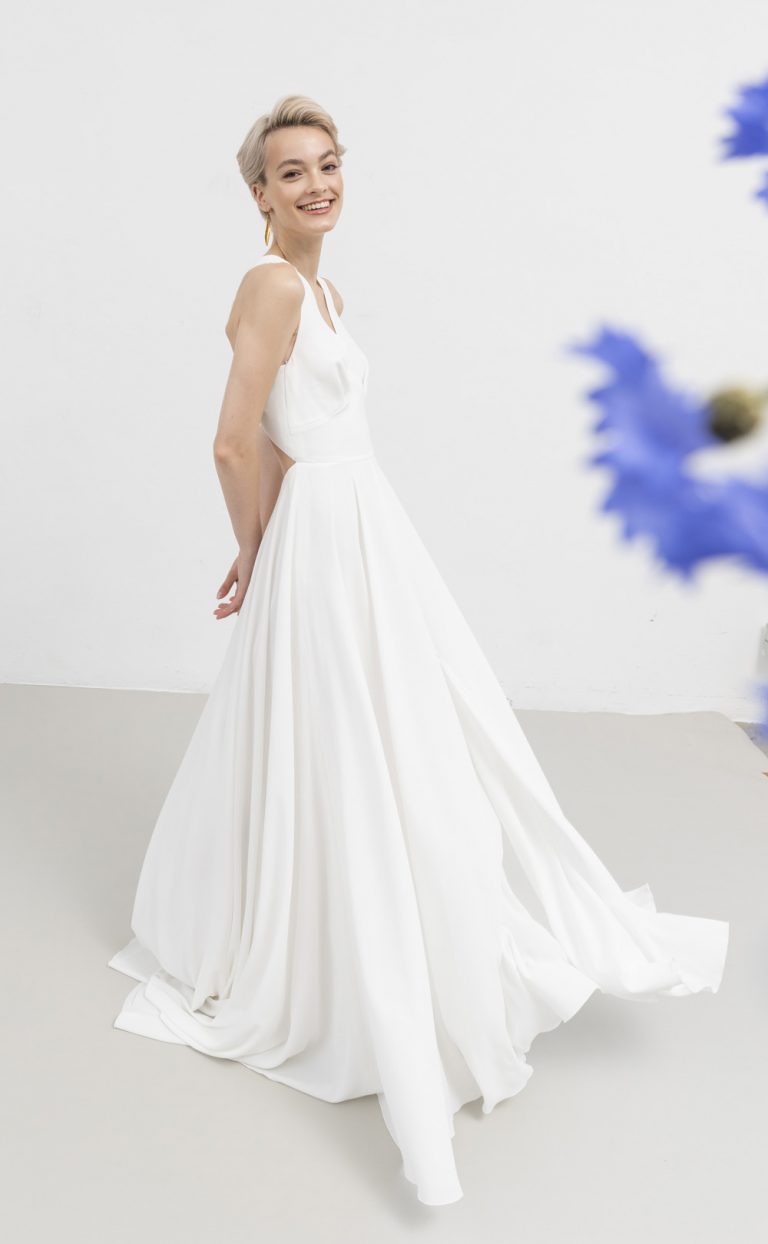 Details: Wedding Dress: Style Luca Bow
Pure, modern and casual! The Luca Bow wedding dress is a simple wedding dress made of a lightly structured flowing fabric.
It has a beautiful V-neckline at the front and is decorated with small pleats that create a great décolleté.
The sophisticated back neckline shows a lot of skin without being completely naked.
You can wear the Luca Bow dress in different variations. You can thread the ribbon through the back and wear it knotted as a long train or tie it as a bow for a short train. But even without the ribbon, the back neckline is simply beautiful. So for the ceremony you have a great and romantic look with a train and for the party you take it off and can dance the night away.
The circle skirt is wonderfully swingy and has a sexy slit at the front.
The lining is made with spandex so you can move freely and feel really comfortable all day long.
Luca Bow is vegan and made in Germany.