kisui OUI Collection
Wedding Dress: Style Luca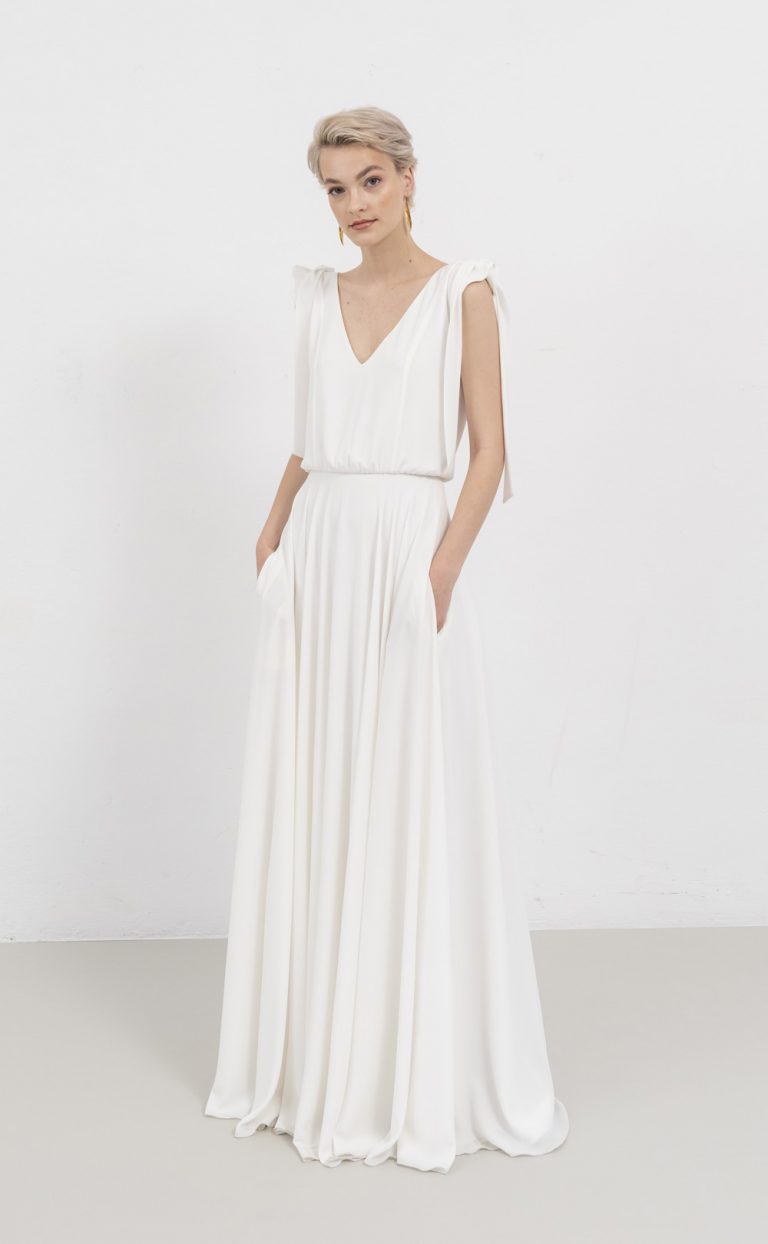 Details: Wedding Dress: Style Luca
Pure, modern, casual! The Luca wedding dress is a simple wedding dress made of a lightly structured, flowing fabric.
It has a deep V-neckline at the front and back. The bodice is slightly popped, and the shoulder area is decorated with playful ribbons that you can tie as a bow or knot.
The circle skirt has lots of movement and pockets as a highlight. Perfect for a relaxed wedding!
The lining is made with spandex, so you can move freely and feel really comfortable throughout the day.
Luca is vegan and made in Germany.