kisui OUI Collection
Wedding Dress: Style Zolile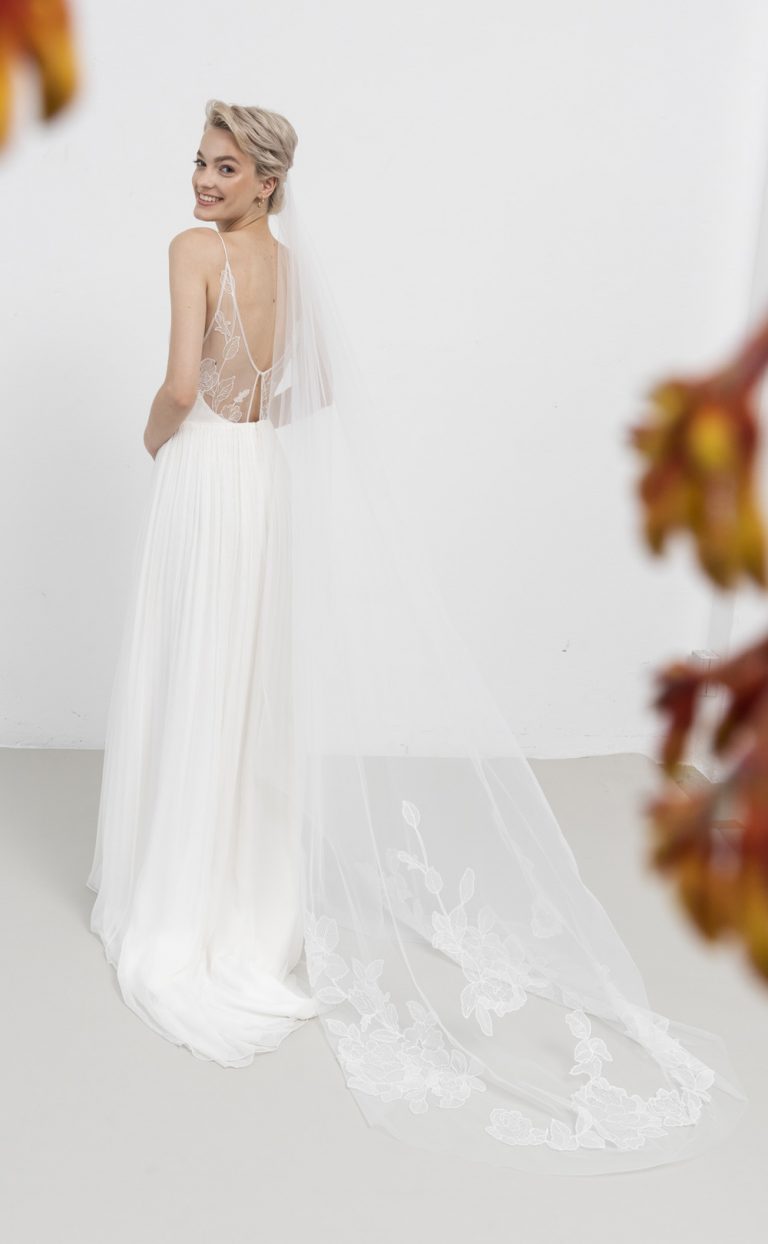 Details: Wedding Dress: Style Zolile
This summery delicate wedding dress is made of multi-layered fine silk fabrics. The bodice is adorned with a beautiful floral tulle embroidery from France and conjures up a beautiful back.
The bodice is cut loose and the neckline has a V-neckline at the front and back. The embroidery adorns the waist at the front and delicately decorates the exposed skin at the back. Thin spaghetti straps give a summery look.
The skirt is gathered at the waist for a great drape and lots of freedom of movement. It ends in the back with a small train.
The lining is made with spandex to ensure a high wearing comfort. So you can feel absolutely comfortable, run barefoot across the meadow and dance the night away in your dress.
Matching the wedding dress Zolile is a delicate single layer veil, beautifully decorated with the same lace in the train. For the cooler evening there is a matching jacket in a modern bomber jacket style.
Zolile is Made-in-Germany.