kisui OUI Collection
Nilaja – Wedding Dress with lace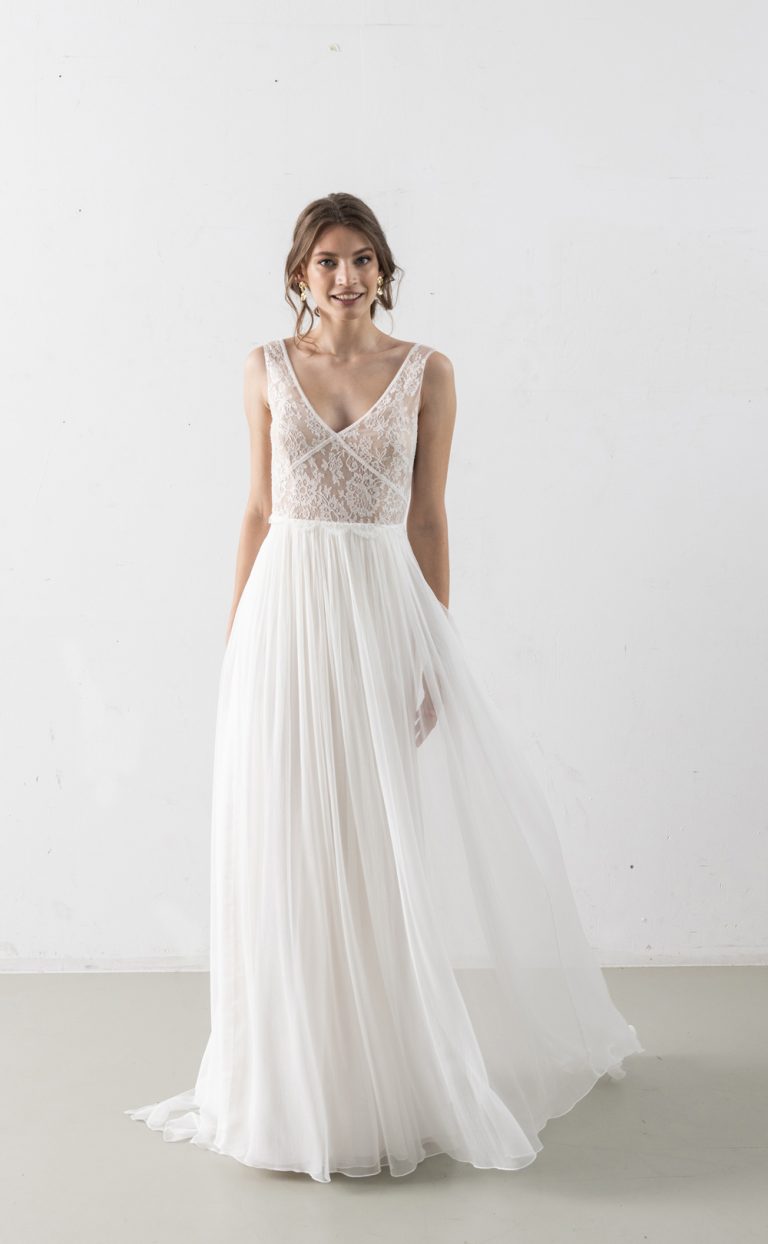 Details: Nilaja – Wedding Dress with lace
Nilaja- Wedding Dress with lace
This vintage inspired wedding dress is made from multi-layered fine silk fabrics. The bodice is adorned with beautiful floral cotton lace from France in a tattoo effect.
The bodice is cut for a figure-hugging fit and the neckline has a V-neckline at the front and back. The lace is underlaid with a nude-coloured lining to create a transparency that shows off the pattern beautifully, but doesn't really show any skin. So you feel comfortable all around.
The waist is accentuated by a delicate lace band that ties into a fine bow at the back.
The skirt is gathered at the waist and thus has a great drape and plenty of freedom of movement. It ends in the back with a small train.
Nilaja is Made-in-Germany.