kisui OUI Collection (2024)
Wedding Dress: Style Bell Sleeve Pure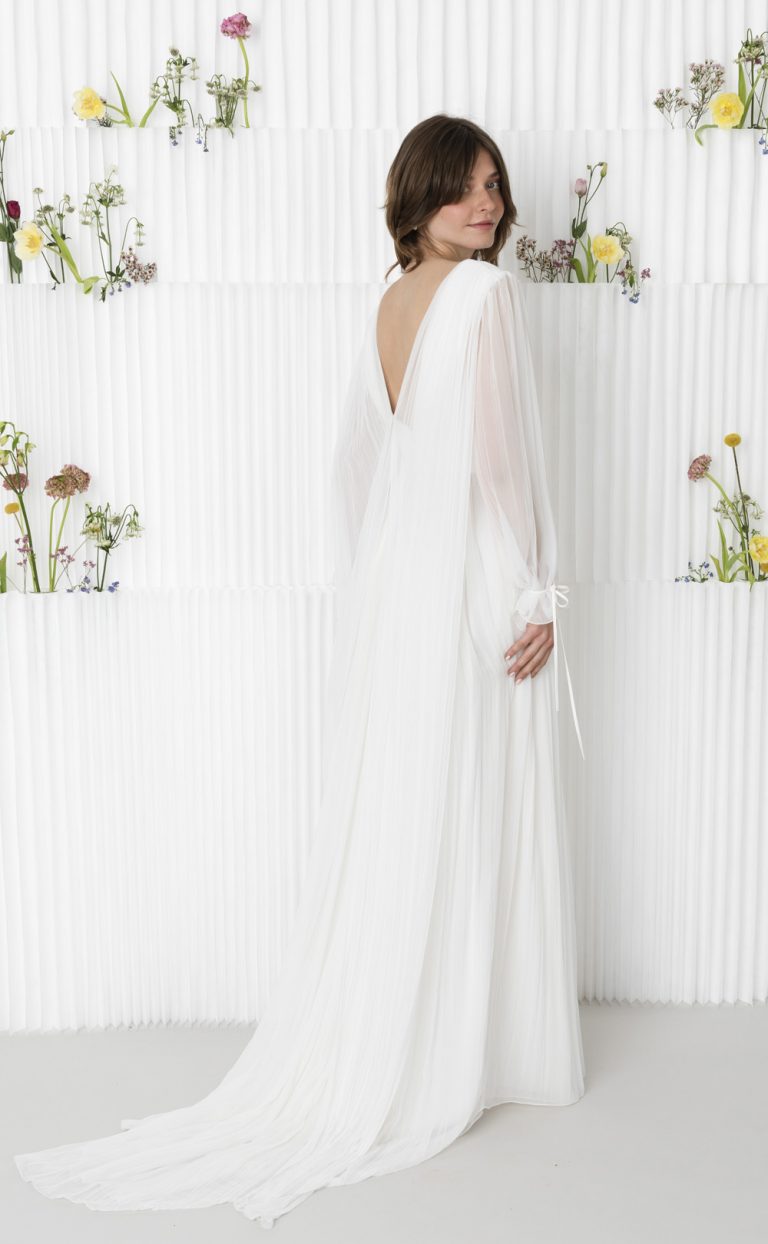 Details: Wedding Dress: Style Bell Sleeve Pure
The wedding dress "Bell Sleeve Pure" is a wonderfully delicate and simple wedding dress with special details.
It is made of a light, pleated fabric. The wedding dress has a V-neckline at the front and at the back, and at each shoulder there is a fabric band that you can button together like a cape or wrap around your waist as a belt. This way you can create different stunning looks with your dress throughout your wedding day.
The wedding dress owes its name to the fine and airy bell sleeves. They are tied together at the wrist with a delicate ribbon made of faux leather.
The skirt is simple and straight flowing. It ends in a small train.
The lining is made with spandex for a high wearing comfort. So you can dance the whole night through.
The Bell Sleeve Pure Dress is vegan and made in Germany.