kisui OUI Collection (2024)
Jumpsuit: Style Norasuit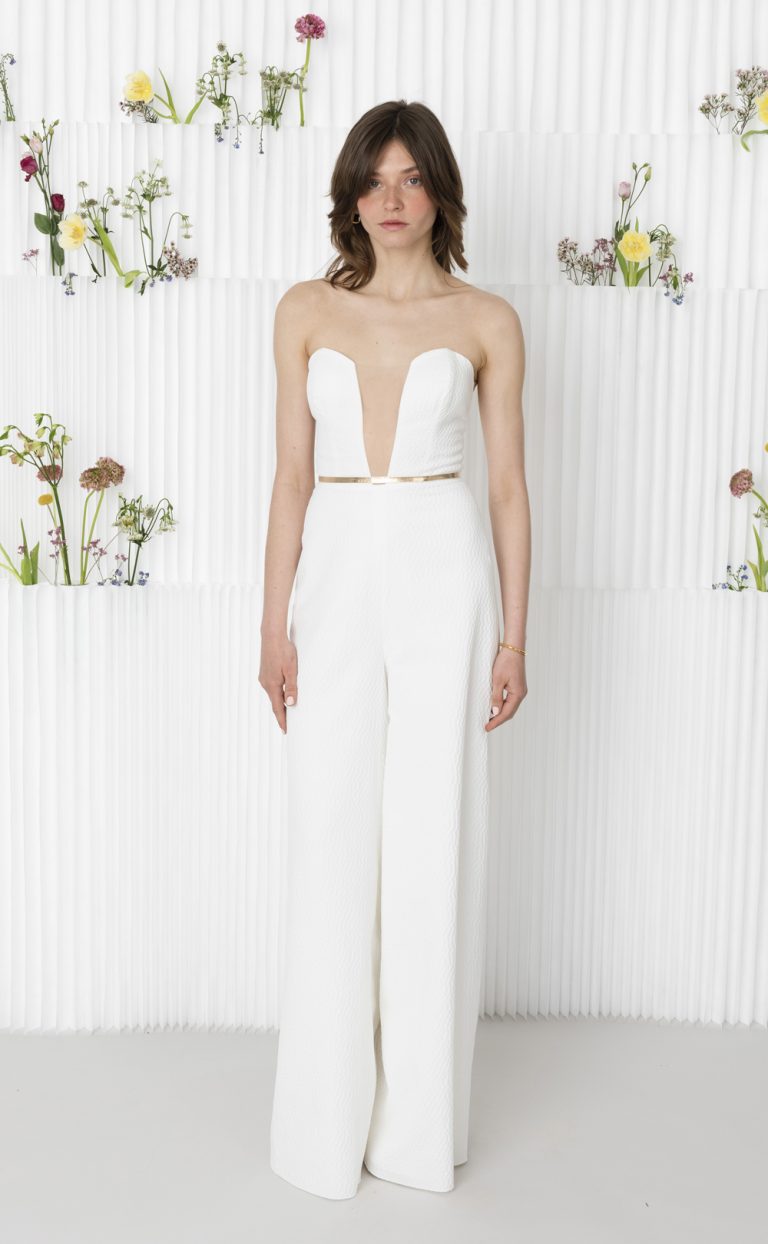 Details: Jumpsuit: Style Norasuit
The "Norasuit" jumpsuit in the latest clean chic style: pure, modern and casual!
The light corsage is off-the-shoulder and has a deep neckline with a transparent insert for a perfect fit.
The leg cut is wide and emphasises casual, in contrast to the more classic corsage – a great combination. If you like, you can accentuate your waist with a belt (photos 1) e.g. Rough Leather Belt in copper.
Norasuit is made of a beautiful slightly firm material with structure. Perfect for all unconventional brides.
Dreaming more of a dress? There is also a super beautiful wedding dress "Norapure" made of the same material.
The lining is made with spandex, so you can move freely and dance wildly, and feel really comfortable all day long.
The jumpsuit is vegan and made in Germany.