kisui OUI Collection (2024)
Tulle-Wedding Dress: Style Jardin Blanche Tulle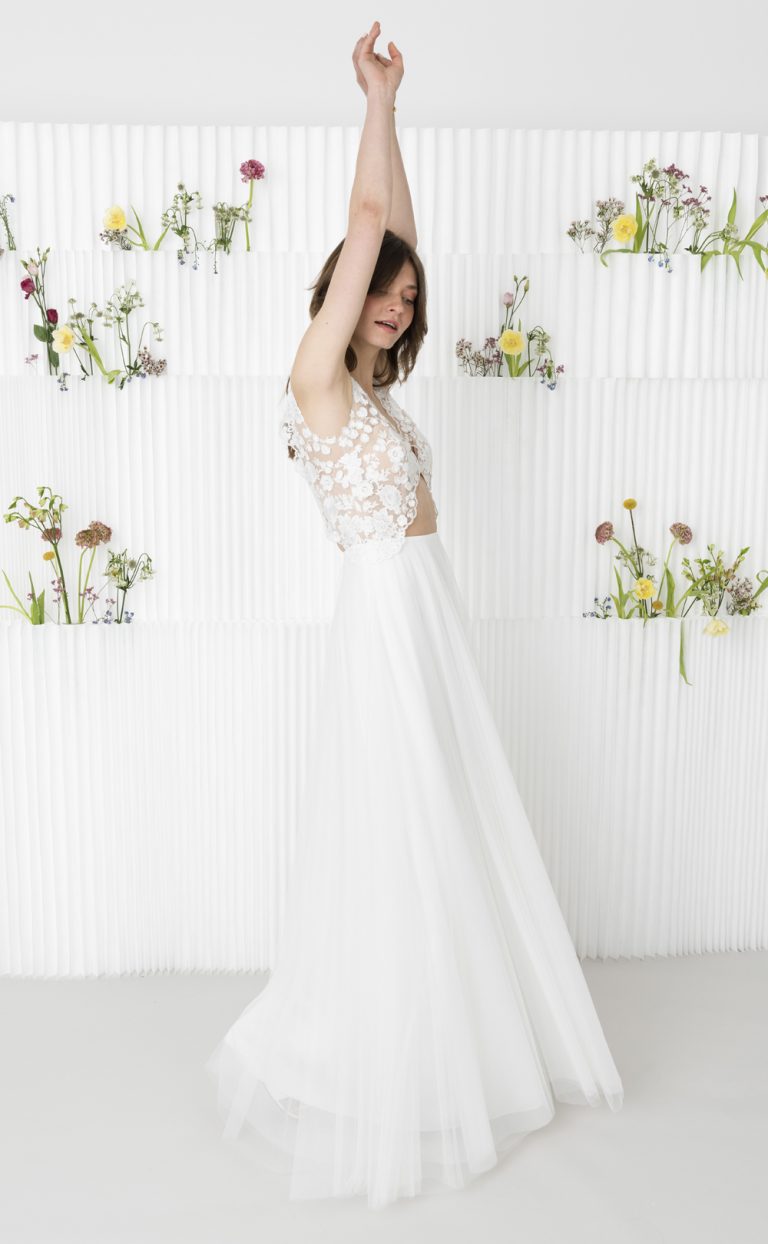 Details: Tulle-Wedding Dress: Style Jardin Blanche Tulle
The "Jardin Blanche Tulle" wedding dress is a wonderfully romantic wedding dress made of floral French lace with 3D effects and a simple skirt made of soft tulle.
It has a V-neckline at the front and back with a beautiful scalloped edge and also a sexy cut-out at the front and back decorated with lace trim.
The skirt is cut as a circle skirt and is wonderfully light without being transparent.
You love lace and would like to have more of it on your dream dress? Then take a look at our wedding dress "Jardin Blanche". It has the same exciting bodice and a narrow skirt completely made of the same lace.
The Jardin Blanche Tulle wedding dress is vegan and made in Germany.