kisui OUI Collection (2024)
Wedding Dress: Style Asymmetric Dress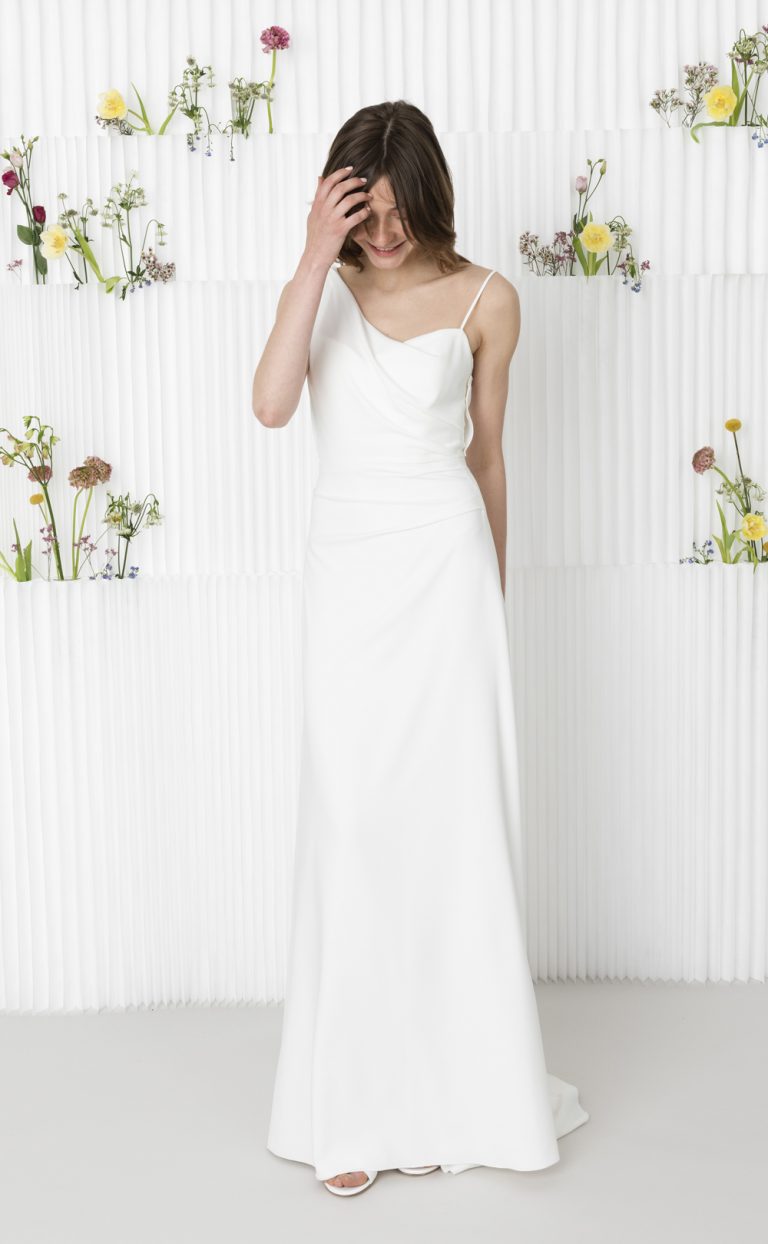 Details: Wedding Dress: Style Asymmetric Dress
The wedding dress "Asymmetric Dress" is a simple wedding dress made of a beautiful soft stretch material.
A dress in the current Clean Chic style: pure, modern and casual!
It has an asymmetric neckline with a wide strap and a narrow faux leather spaghetti strap. A fine drape decorates the top and also the skirt, which is cut straight and narrow. It has a small train and a thin corsage incorporated for the perfect fit.
The entire wedding dress is made with spandex, so you can move freely and dance wildly, and feel really comfortable throughout the day.
The Asymmetric Dress is vegan and made in Germany.