kisui OUI Collection (2024)
Wedding Dress: Style Belana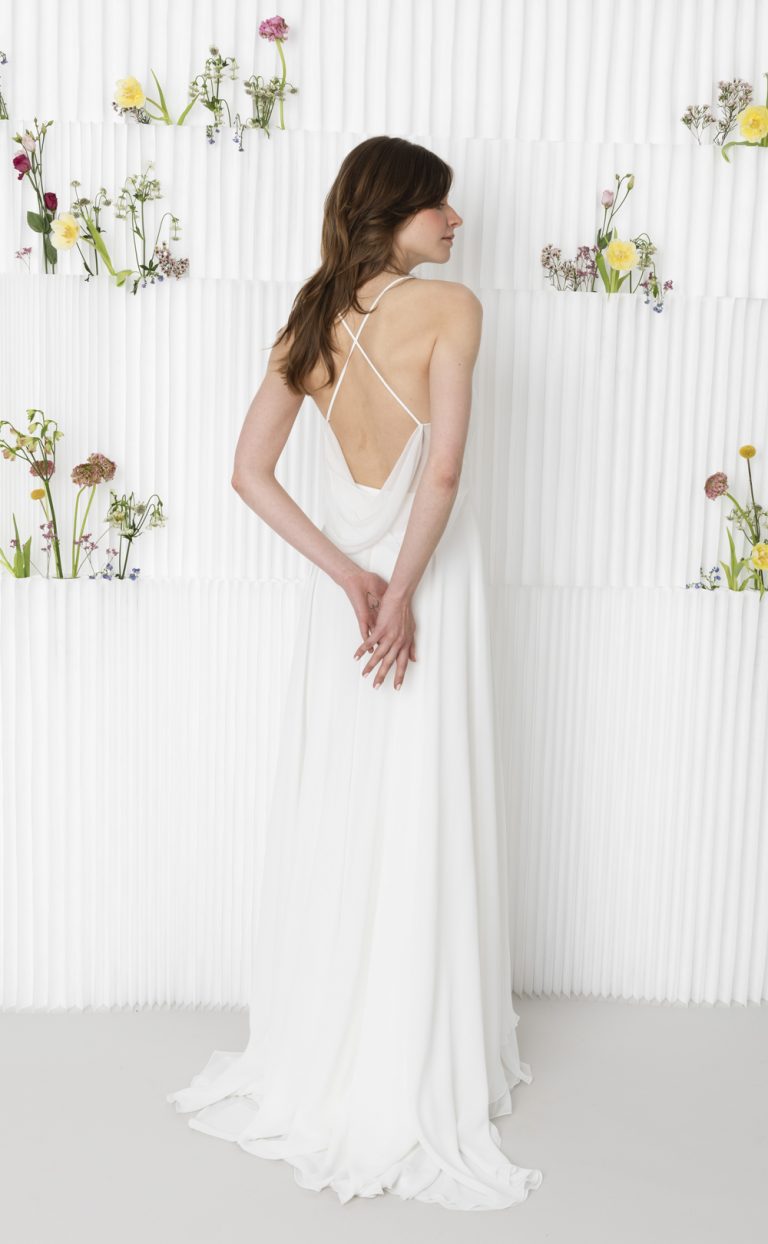 Details: Wedding Dress: Style Belana
The wedding dress "Belana" is a beautiful, simple dress made of flowing georgette.
A sustainable dress in the current clean chic style: pure, modern and romantic!
The wedding dress is made of a recycled georgette that falls incredibly fine. In the décolleté, the delicate dress plays with a little transparency. Faux leather spaghetti straps add a modern touch. The back neckline is a special eye-catcher, as the fine fabric is draped into a beautiful waterfall neckline.
The skirt is cut as a circle skirt and has two different lengths so that the individual layers can move beautifully and swing along when dancing and celebrating.
The lining of the wedding dress is made with spandex so that you can move freely and feel really comfortable throughout the day.
The Belana wedding dress is vegan, made from sustainable materials and made in Germany.