kisui OUI Collection (2024)
Wedding Dress: Bell Square Chiffon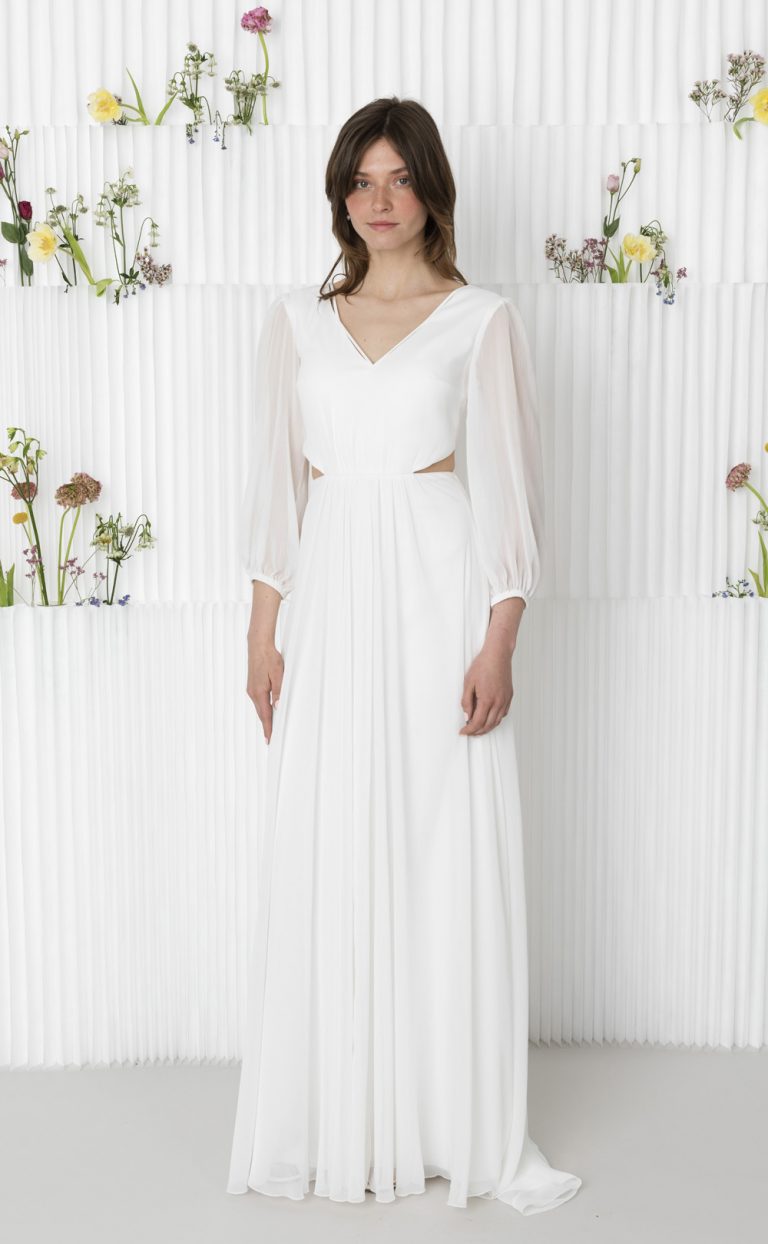 Details: Wedding Dress: Bell Square Chiffon
The "Bell Square Chiffon" wedding dress is a wonderfully delicate and simple wedding dress made from fine recycled chiffon.
The sustainable wedding dress has a V-neckline at the front and a flowing skirt with slight gathers and a small train.
The back is very special and gives the dress its name. It shows a lot of skin, is modern, and yet gives you support through various ribbons that decorate the back. It extends into a cut-out in the front.
This wedding dress comes with a matching narrow belt and narrow arm cuffs that you can place individually around the sleeve. An ultra modern look for brides looking for an unconventional wedding dress.
The lining is made with spandex for comfort. So you can dance the night away.
The Bell Square Chiffon is vegan, partly made from sustainable materials and made in Germany.