kisui OUI Collection (2024)
Wedding Dress: Style Million Dots Pleats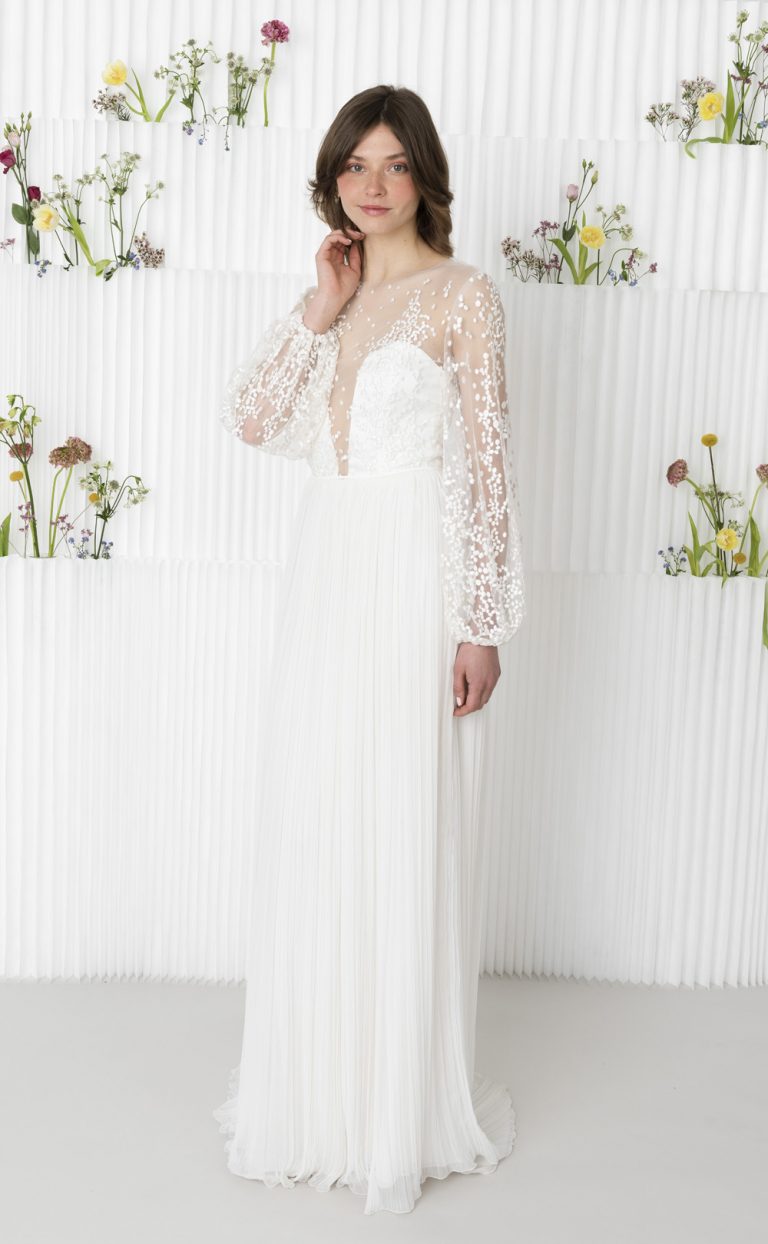 Details: Wedding Dress: Style Million Dots Pleats
The Million Dots Pleats wedding dress is a wonderfully romantic wedding dress made of pleating and with an intricate dot embroidery in the bodice. The dots adorn the bodice like thousands of tiny champagne bubbles – the perfect dress for celebrating your wedding!
It has a high-neck illusion neckline and a deep V-neckline underneath. The Million Dots Pleats dress has long sleeves that are puffed towards the wrist.
The top is crafted with a slight corsage for the perfect fit and fastens at the back with gold buttons. The cut-out in the back is a special eye-catcher along with the sleeves. Your waist is accentuated by a narrow faux leather band.
The straight skirt is slightly flowing and made of a finely pleated fabric. It ends in a short train.
You love dots and would like to have more of them on your dream dress? Then take a look at our wedding dress "Million Dots". It is made entirely of beautiful tulle with dotted embroidery and might be just the thing for you.
The Million Dots Pleats wedding dress is vegan and made in Germany.