kisui OUI Collection (2024)
Wedding Dress: Style Norapure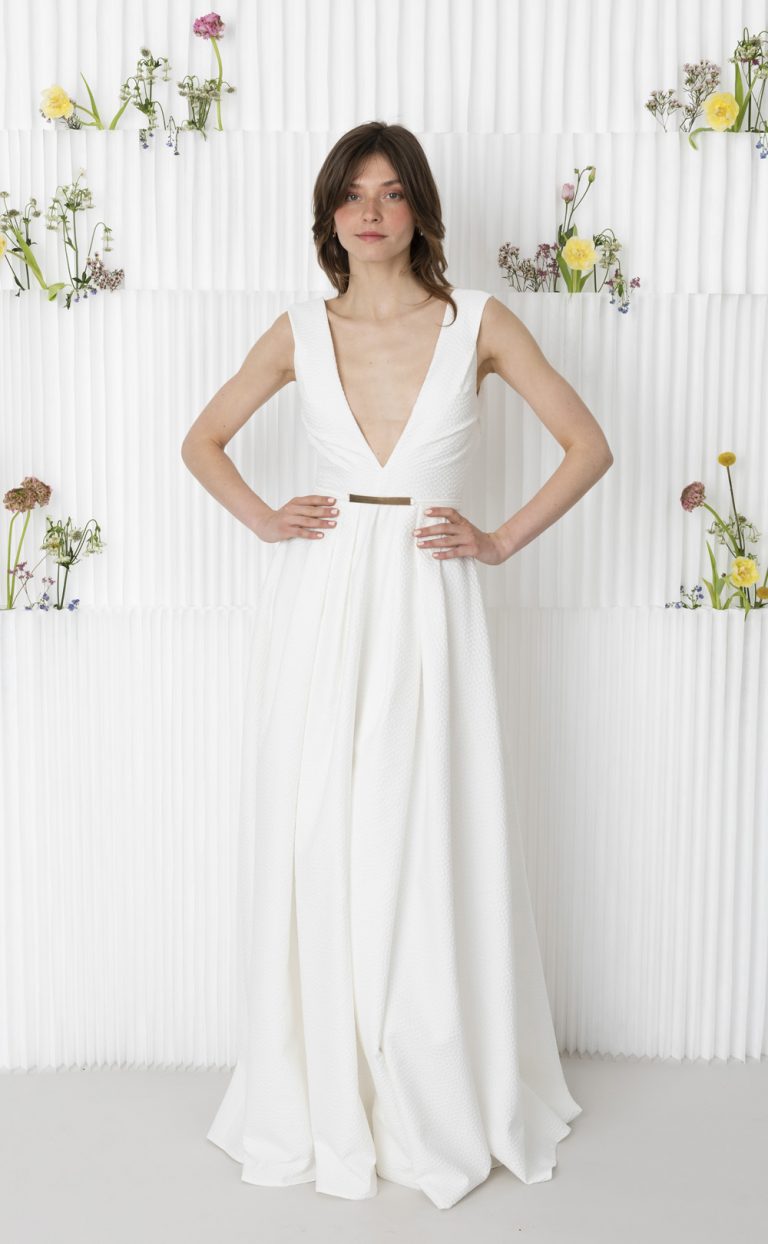 Details: Wedding Dress: Style Norapure
The wedding dress "Norapure" – a dress in the current clean chic style: pure, modern and casual!
It has a deep neckline with a wide strap that makes your décolleté look breathtaking with its fine draping.
The skirt is worked with pleats at the waist to a beautiful width and has a small train. Pockets add a casual touch. If you like, you can accentuate your waist with a belt (photos 1) e.g. Iconic Gold Belt.
Norapure is made of a beautiful, slightly firm material with structure. Fabric and cut are in the foreground of this dress.
You are not a dress type? There is also a casual jumpsuit "Norasuit" made of the same material.
The lining is made with spandex, so you can move freely, dance wildly and feel really comfortable all day long.
The wedding dress is vegan and made in Germany.