kisui OUI Collection (2024)
Wedding Dress: Style Vikalace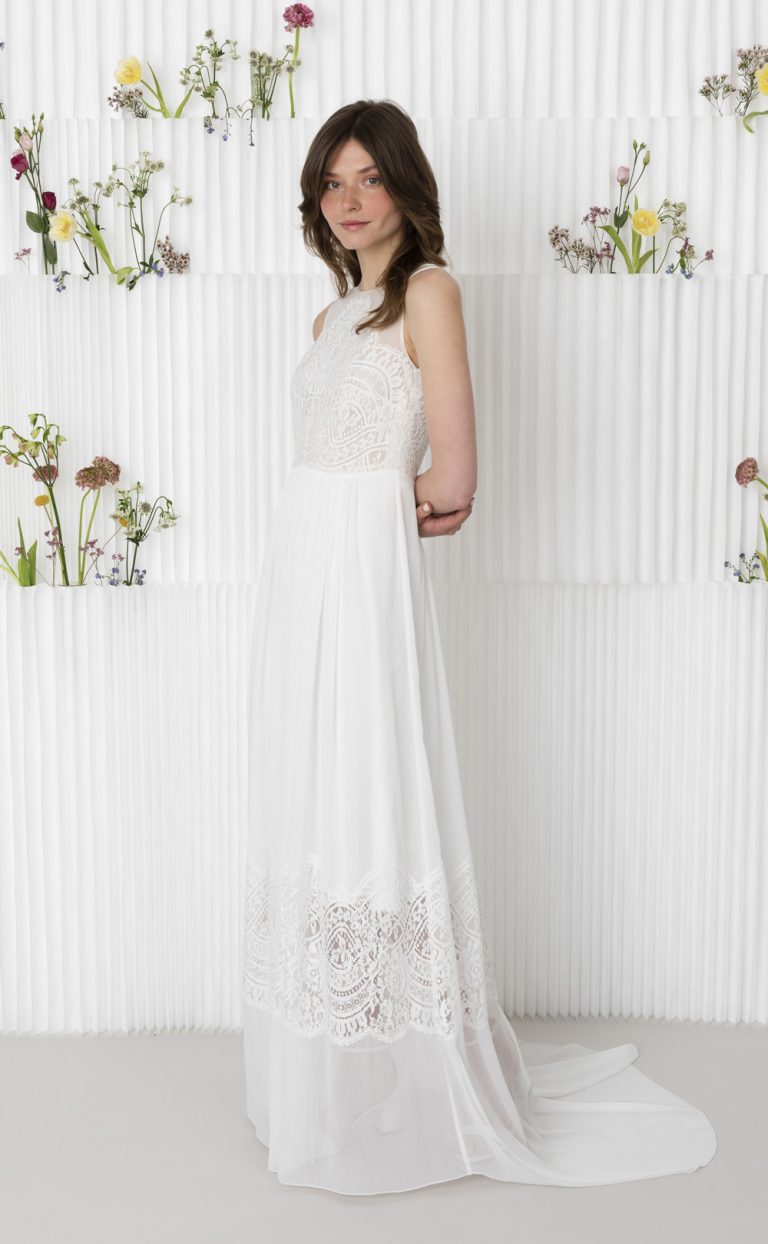 Details: Wedding Dress: Style Vikalace
The "Vikalace" wedding dress is a beautiful, simple dress made from flowing recycled chiffon.
The sustainable wedding dress has a straight bodice with a romantic lace insert made of fine French lace. It is high necked at the front, with a deep v-neckline at the back and plays lightly with transparencies.
The recycled chiffon is slightly gathered at the waist in the skirt for a nice straight width. Towards the hem, the chiffon is beautifully interrupted by the lace border, which is also in the bodice, and plays beautifully with different transparencies here too.
The skirt ends in a train.
The lining of the wedding dress is made with spandex so that you can move freely and feel really comfortable throughout the day.
The Vikalace wedding dress is vegan, partly made of sustainable material and made in Germany.