kisui OUI Collection
Wedding Dress: Style Valery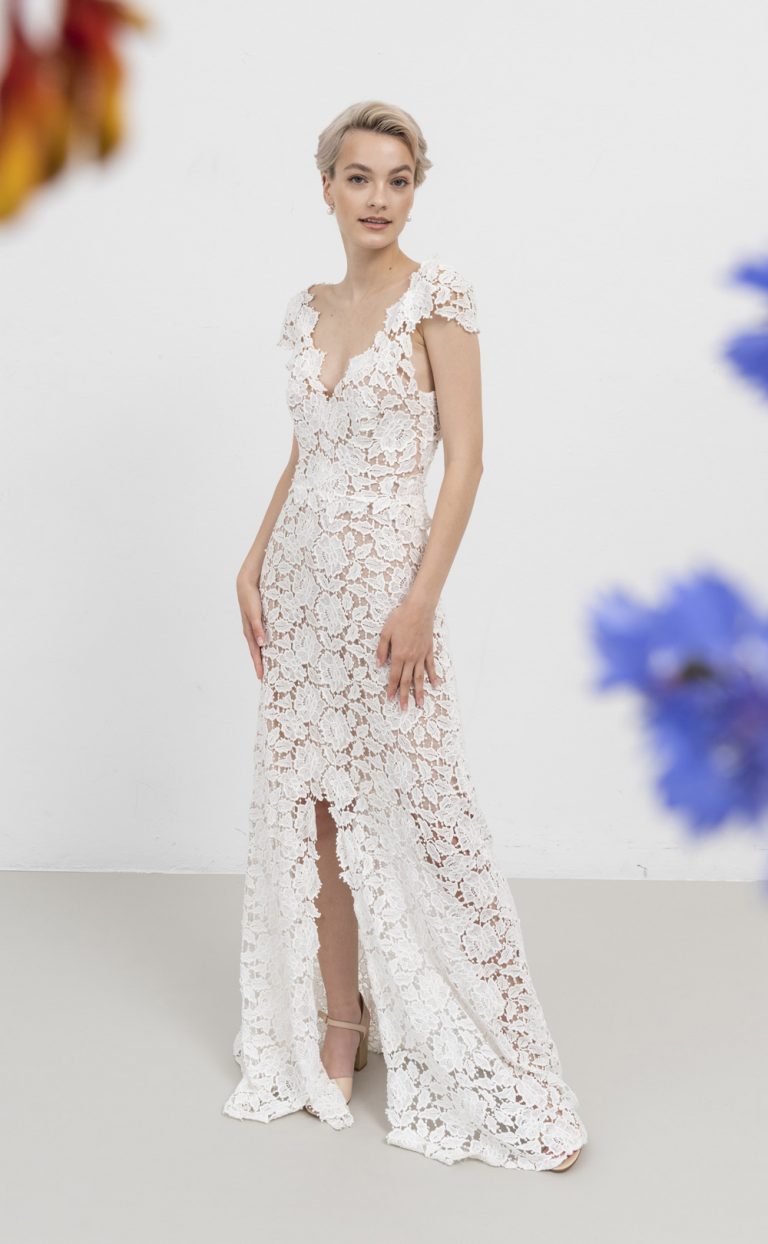 Details: Wedding Dress: Style Valery
The Valery wedding dress is a wonderfully romantic wedding dress made of coarse French lace in a boho style.
Valery has a deep V-neckline at the front and back. The nude-coloured lining creates an illusion effect and at the same time the perfect fit. Cap sleeves complete the look.
The skirt of the dress is figure-hugging, has a sexy slit at the front and ends in a small train.
The Valery wedding dress is vegan and made in Germany.