kisui OUI Collection
Wedding Dress: Style Alison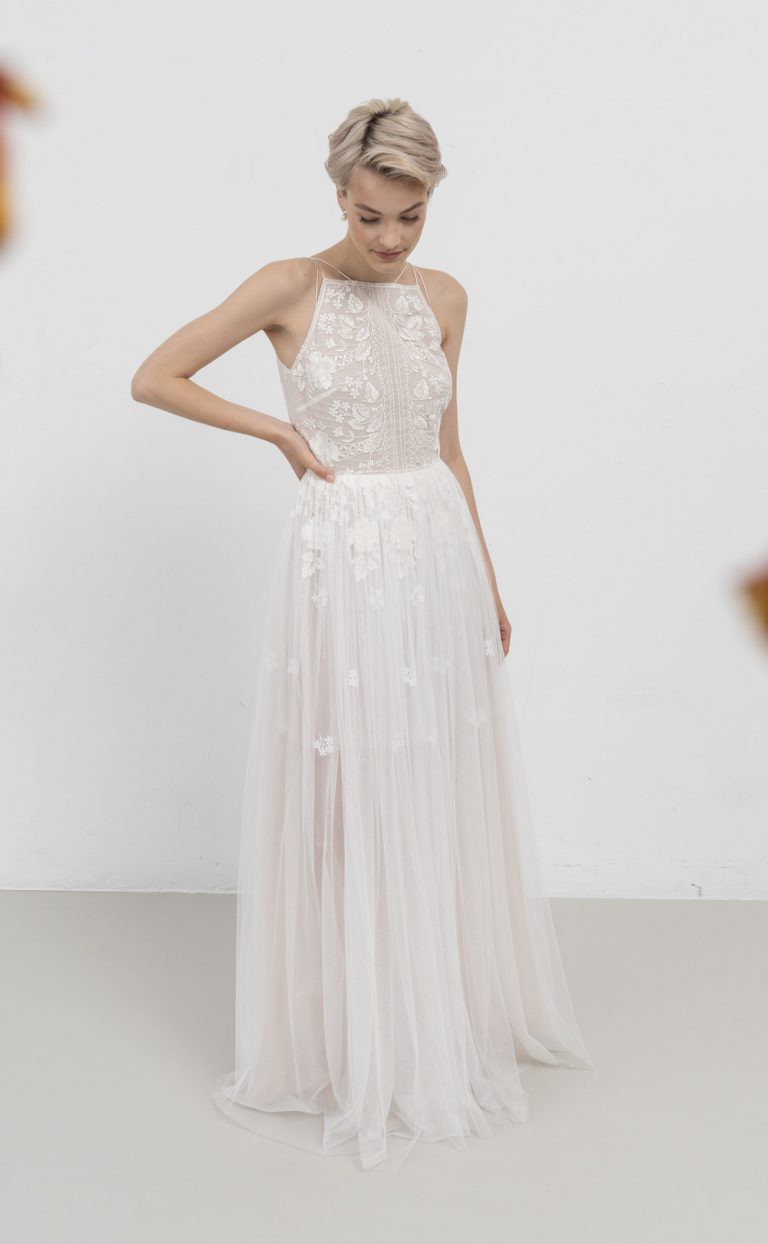 Details: Wedding Dress: Style Alison
The Alison wedding dress is made from Italian tulle embroidery with a beautiful floral pattern.
Alison is high necked and has an exciting slit in the back. The nude-coloured lining creates a delicate illusion effect. Twisted spaghetti straps decorate the shoulder area.
The skirt is gathered and also decorated with the romantic tulle embroidery. Perfect for a vintage look wedding!
The Alison wedding dress is vegan and made in Germany.