kisui OUI Collection
Wedding Dress: Style Layla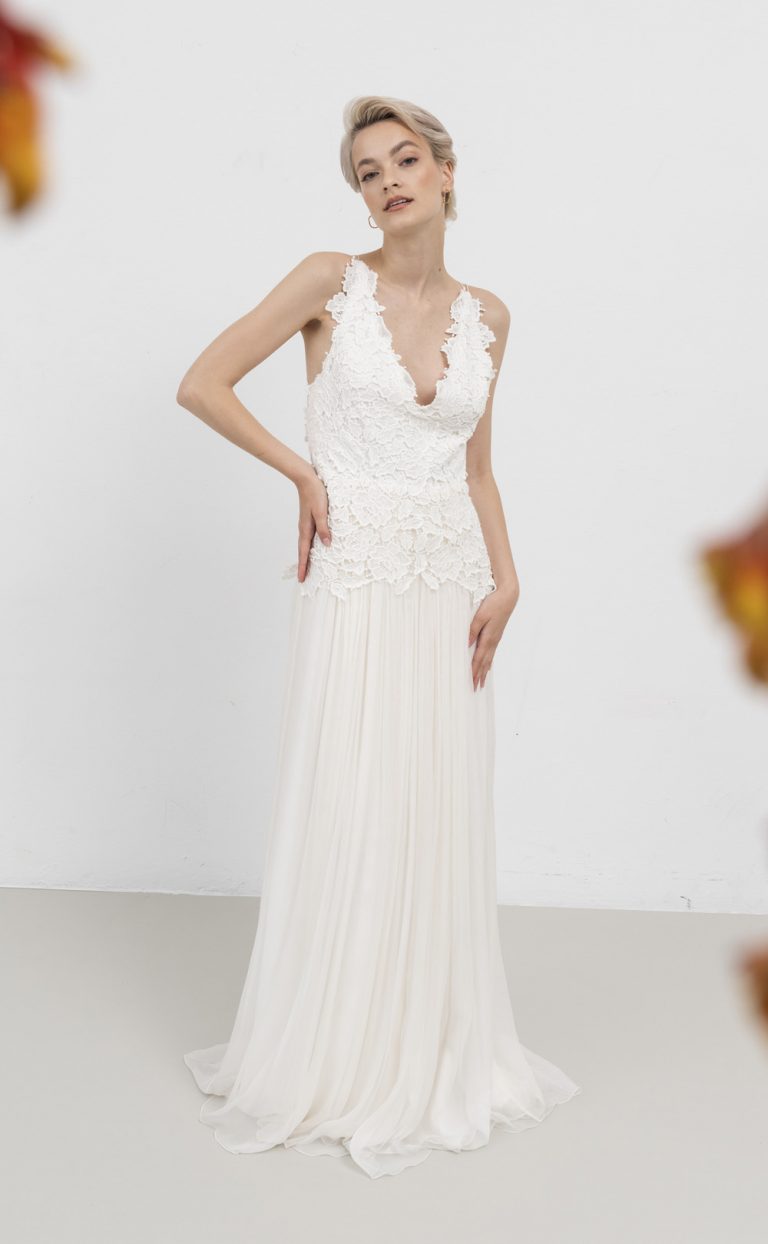 Details: Wedding Dress: Style Layla
The Layla wedding dress is a wonderfully summery and romantic wedding dress made of coarse French lace with a floral pattern.
Layla has a deep V-neckline at the front and an exciting deep back neckline decorated with a very beautiful gradient of the spaghetti straps.
The coarse lace of the top merges deeply into the skirt, which is made of light and flowing silk chiffon. Gorgeous for a garden or barn wedding.
The lining is made with spandex for comfort. So you can run barefoot across the meadow and dance the night away.
Layla is made in Germany.