kisui Berlin Collection
Bridal Two-Piece: Style Million Dots Top + Georgie Skirt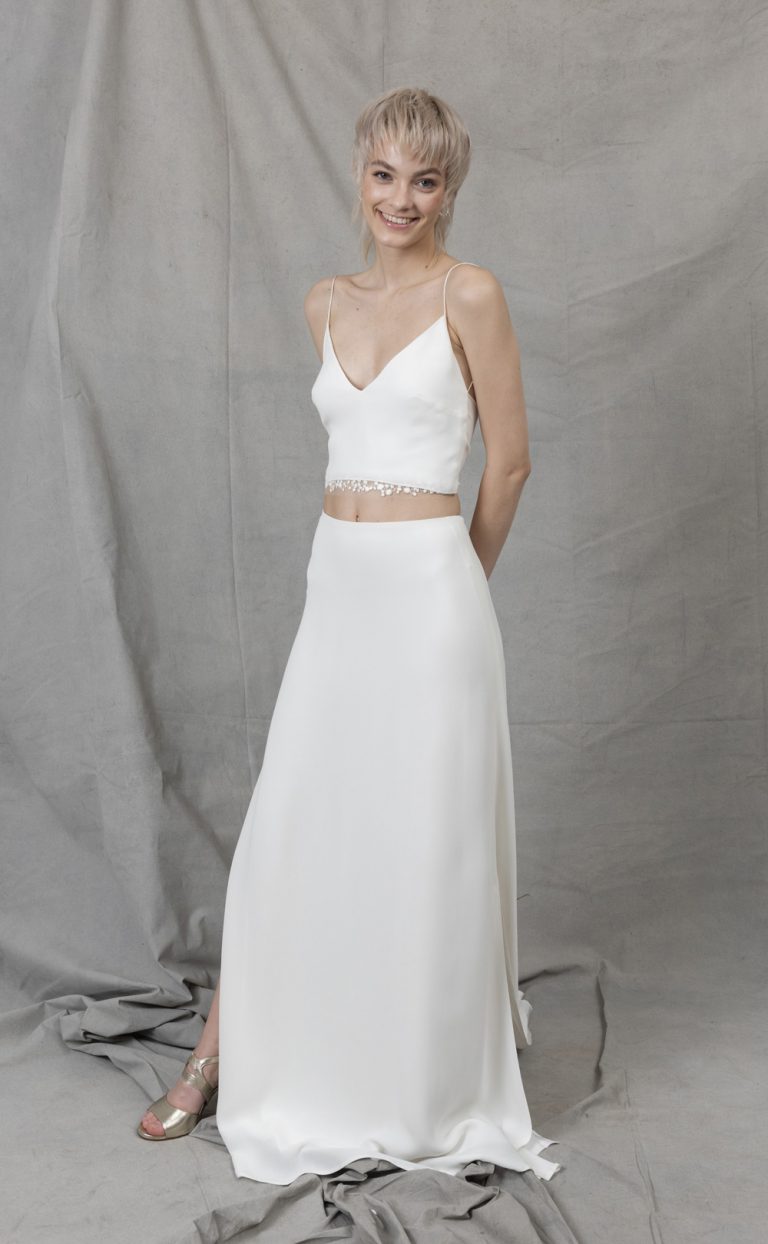 Details: Bridal Two-Piece: Style Million Dots Top + Georgie Skirt
The two-piece Million Dots Top and Georgie Skirt are a modern combination in a simple yet exciting design.
The bridal top is simple, with a V-neckline at the front and a fine tulle border with dotted embroidery at the waist. Spaghetti straps bring a clean and summery look. At the back, the top closes with a long georgette ribbon, as a knot or bow.
The bridal skirt is straight cut and special and sexy with its two side slits. It ends in a train.
You can also combine the top with our other skirts and even later with summer outfits.
The skirt also goes perfectly with our Georgie top or our Flower Lace top. Because of its clarity, you can combine the Georgie skirt in many ways and complement the look wonderfully with beautiful accessories. From romantic to modern.
The two-piece is made in Germany.