kisui Berlin Collection
Jumper: Style Raya Oversize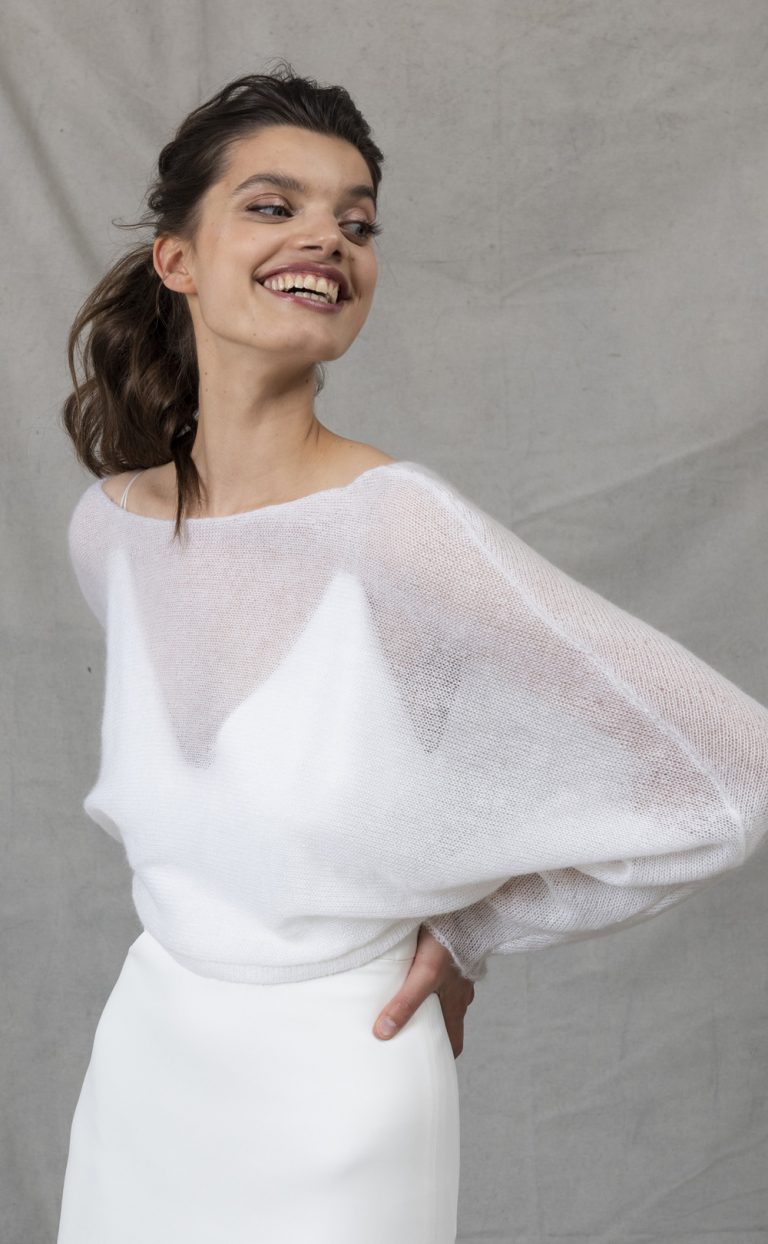 Details: Jumper: Style Raya Oversize
The Raya Oversize jumper is a smooth knit and the perfect cut to complete your bridal outfit.
The oversize cut is super cosy and yet very elegant. The front is sheer with long sleeves and the back is crossed over for a beautiful neckline.
The jumper is knitted from a soft mohair blend, so it's not only suitable for autumn and winter weddings, but also for a summer wedding with slightly cooler evenings in the garden.
It makes a wonderful bridal jumper, but it's also great to add to your everyday wardrobe after the wedding and wear casually with jeans, for example.
Raya Oversize is made in Germany.