kisui Berlin Collection
Zola Skirt – Modern Skirt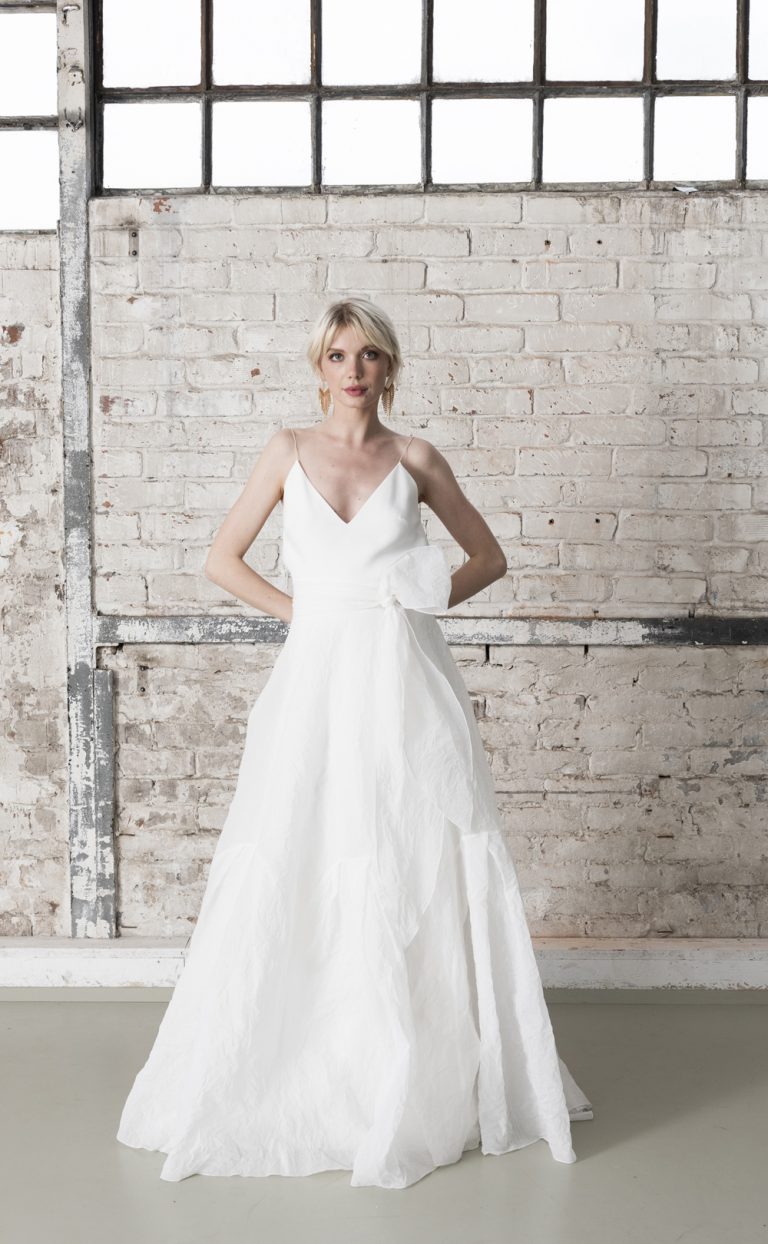 Details: Zola Skirt – Modern Skirt
Zola Skirt – Modern Skirt
The Zola Skirt is made of a modern stretch material with a papery feel and a crinkled look. The volume is enhanced by pleated panels, creating a wide A-line. It has a slight train and there is a wide belt around the waist that you can tie into a nice big bow or a plainer knot.
The skirt is unlined, so it can be worn in a variety of ways. In these photos of the model worn as an over skirt on our simple dress Ama. You can also wear it over our short jumpsuit Gwendolin or our dress Josie.
Combine it with our Zola Topper, a top made of the same material and the trendy sleeves, to create a bridal outfit with an absolute wow effect.
Zola Skirt is vegan and made in Germany.