kisui Berlin Collection (2024)
Belt: Style Organza Bow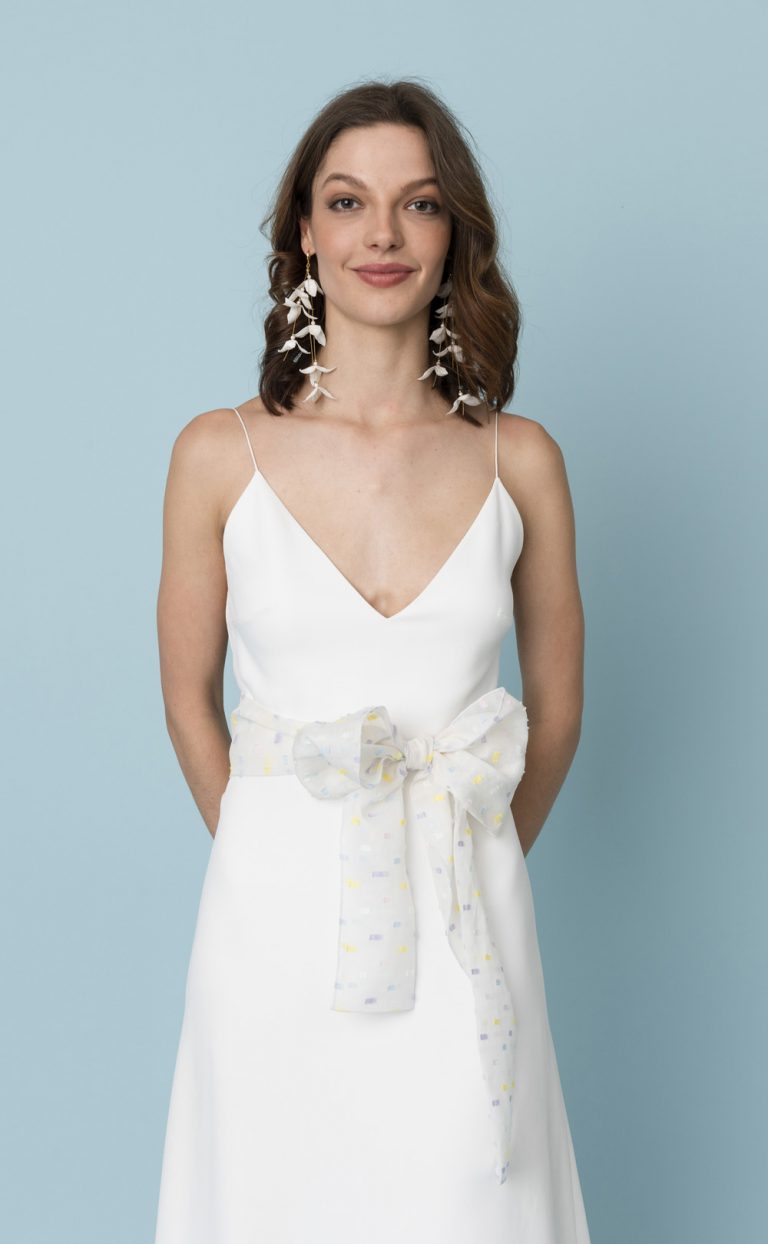 Details: Belt: Style Organza Bow
Belts can completely change a bridal look or a wedding dress – let yourself be surprised and just try it out!
The belt "Organza Bow" is made of a beautiful silk organza and thanks to the perfect cut, it is wonderfully easy to drape.
The bow is available in candy (photo 1), black (photo 2) and ivory (photos 3+4).
The color candy is an ivory organza embroidered with small rectangles in the beautiful delicate pastel colors, rosé, blue, mint, purple and yellow, bringing a little color to your wedding outfit.
It goes great with plain dresses, such as our Ama (as shown in the photos).
The belt is made in Germany.