kisui Berlin Collection (2024)
Coat: Style Million Roses Coat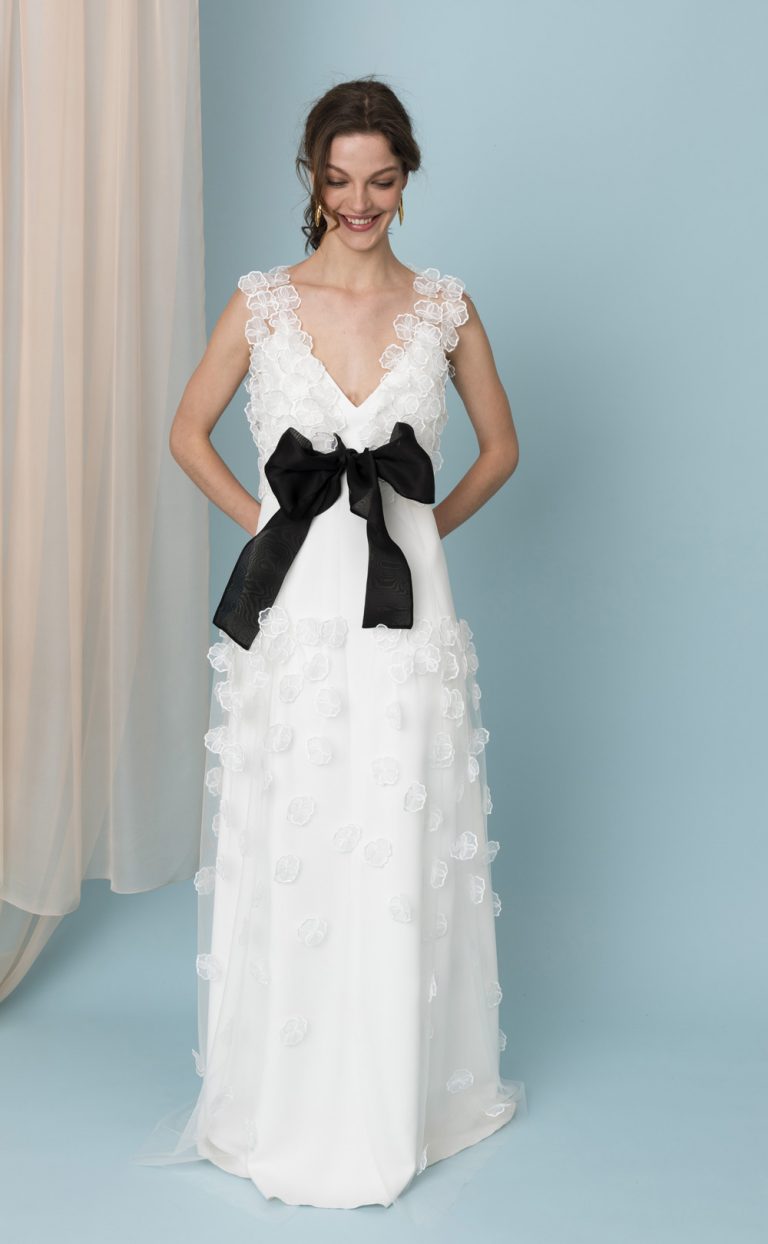 Details: Coat: Style Million Roses Coat
A bridal robe – a great accessory to change your bridal styling during the wedding and perfect to surprise everyone!
It is made of a fine tulle, intricately embroidered with flowers. Romantic and feminine, but also ultra modern and unconventional for your first wow effect.
In front, it has a deep V-neckline, in the back it is high-necked and trimmed with many flowers. The hip area of the coat is kept pure and in the skirt part below the hip, then again thousands of flowers begin to decorate the skirt. A great cut, which despite 3-D effect does not apply.
The coat is closed by a black bow made of silk organza – a wonderful contrast that makes the color ivory shine even more.
Due to the transparency of the tulle, your wedding dress shimmers through underneath and is not completely covered.
Million Roses Coat is made in Germany.