kisui Berlin Collection (2024)
Top: Style Cosmic Corset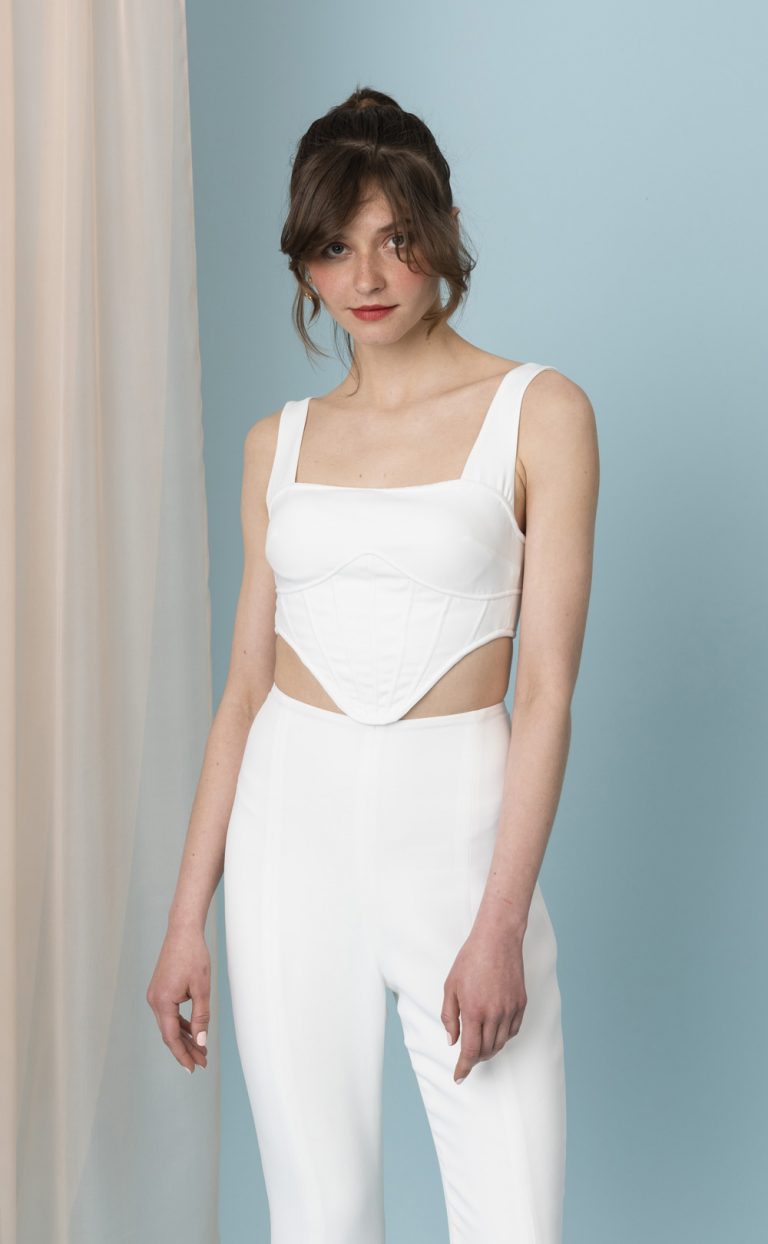 Details: Top: Style Cosmic Corset
The top "Cosmic Corset" is made of a beautiful viscose with a slight stretch. It has a figure-hugging fit and is beautifully summery. A decorative seam below the chest, as well as "corset sticks" and the square neckline give the right 90s feel, which is absolutely trendy right now and does not stop at the bridal fashion!
In the back the top is closed with a golden zipper. A real fashion piece for your wedding!
It goes wonderfully with our flare trousers Iconicbell Trousers, but also with the skirt Cosmic Ama Skirt you can combine it wonderfully.
A modern and super stylish corset top that can become a real favorite piece in your closet even after the wedding, and that will always remind you of your beautiful wedding celebration in everyday life.
Cosmic Corset is vegan and made in Germany.